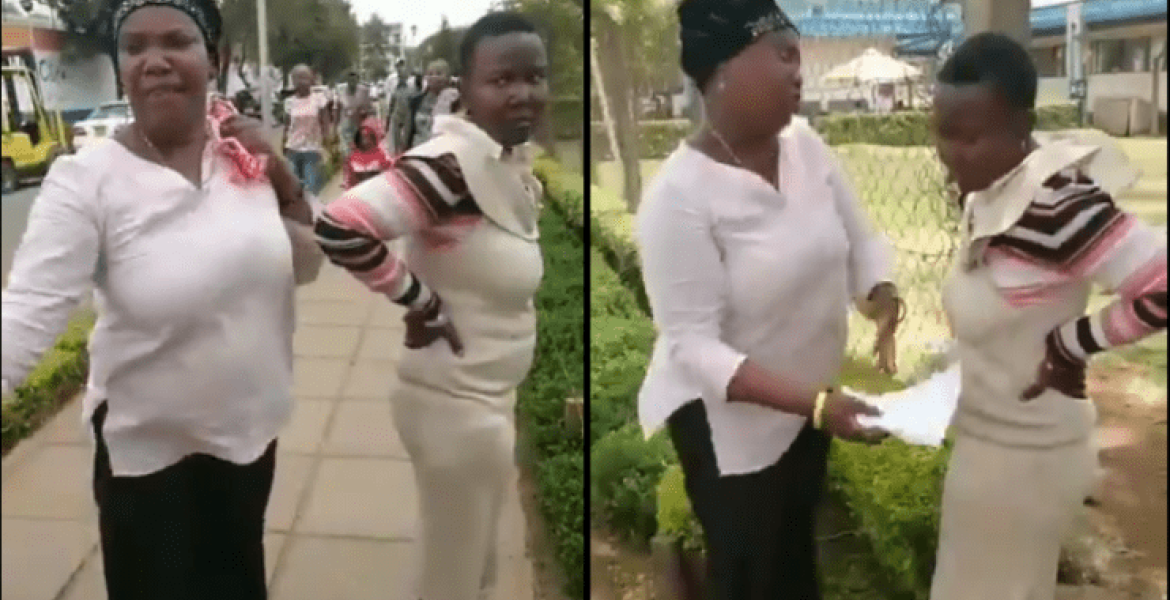 A Kenyan woman whose video wailing uncontrollably outside Kenyatta National Hospital (KNH) went viral on social media in April after she was denied treatment for lack of Sh1,950 has succumbed to cancer.
Esther Wambui, who was battling cervical cancer, relied on her sister Gladys Mwihaki, a mother of three, to pay for her medical bill at KNH but she was incapable since she is a casual laborer who earns a meager income.
Ms. Wambui was finally admitted at KNH two days later after well-wishers, who saw her video, intervened.
The news about her death was announced on Twitter this week by Kenyan investigative journalist John-Allan Namu.
"Esther, the lady standing silently in this video, passed away on the 15th of July this year. Her family has tried their best to raise money to have her body released to them for burial," Namu tweeted.
The deceased left behind a bill of Sh300,000 and the family is appealing to well-wishers to help them raise the amount so her body can be released for burial from the hospital's mortuary.
Here is her video; https://twitter.com/i/status/1110970888038551553