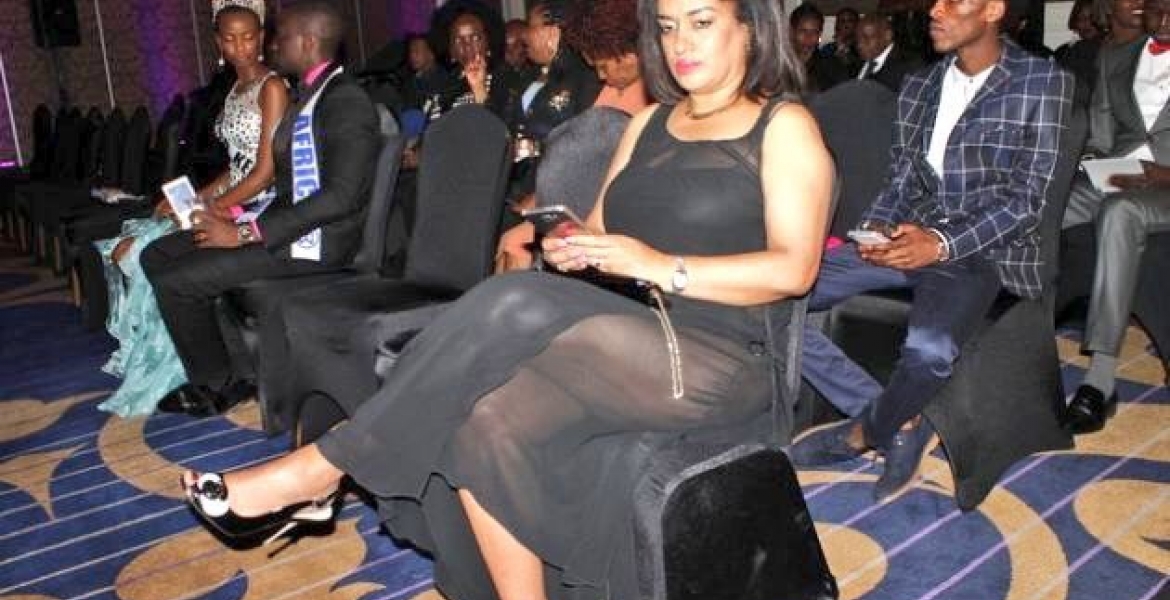 Nairobi Woman Representative Esther Passaris has responded to a Twitter user who questioned her integrity over her see-through dress.
A Twitter user identified as Michael Wamunyinyi posted a photo of Passaris wearing a revealing black maxi dress whose slit runs up to the hip.
Wamunyinyi challenged the politician to respond to the photo.
"Absolutely no integrity. 52 years and you give Kenyans this? @EstherPassaris . Please respond to this pic #Passaris," Wamunyinyi posted.
Passaris responded by stating that the dress was a gift from her husband, adding that she had no apologies to make over the dress.
"My husband bought me that dress and I have no apologies when I wear it. #MyDressMyChoice," Passaris wrote.
She also received backing from some social media users who said there was nothing wrong with her dressing.
@Gucci_Roddman said:"I see ABSOLUTELY nothing WRONG with her DRESS."
@IanmarkKimani noted:" Enyewe mmeanza kuwa petty. Waaaa."
@OkoreEsq tweeted:" Are you speaking for Kenyans? I doubt, let her be."
@ms_tourist posed:"Why are we still policing Women's choice of clothing in 2019.?"
However, @KitongaMutisya disagreed by stating: "A true leader should always dress with integrity. Dressing speaks loud who you."
This came hours after a fake photo showing Passaris in a compromising position with Nairobi Governor Mike Sonko surfaced online.
Passaris offered Sh10,000 cash reward to anyone who would help her unravel the original image of the photo-shopped picture.