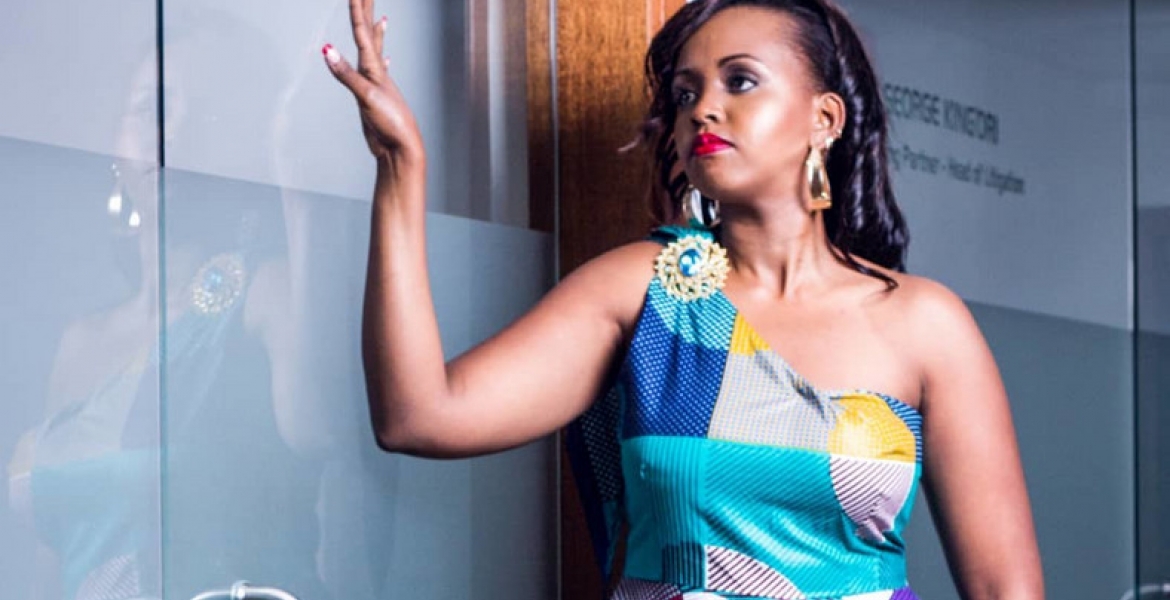 Kenyan media personality Kendi Ashitiva says homosexuality is a 'sickness' that can be cured.
Taking to social media, the former KTN Tukuza gospel show presenter told members of the Kenyan LGBTQ community that Jesus can heal their 'sickness.'
Ashitiva, who has nearly 60,000 followers on Twitter, shared an article by Lifesitenews.com titled "200 ex-LGBT men, women rally to show freedom they've found in following Jesus."
She tweeted: "Dear LGBQT, I told you JESUS CAN FIX IT….. there is nothing he can't cure. Congratulations to these ones. All our sicknesses moral, physical, emotional he can cure……"
She went ahead to write a letter to the LGBTQ community urging them to seek Jesus so they can be cured.
"Dear LGBTQ folks,
It's easy to think that the Church hates you, and who knows maybe some of us do or maybe we have not loved you in the way that you want us to love you. Please forgive us🙏. However please note that we love you enough to tell you over and over again from our pulpits and through our courts in Kenya that what you believe as healthy sexuality doesn't work FOR YOU but AGAINST YOU."
 She added:"Is the church perfect? Absolutely Not! The church is a hospital, everyone in there is SICK, SICK I TELL YOU and GOD is our GREAT PHYSICIAN. Healing us and fixing our mess with each passing day as we get to know him. Our sicknesses range from lying, stealing, adultery, fornication, murder, abortion, corruption, etc. Every nasty thing imaginable, you will probably find it in church. That's why we are not proud of our sicknesses because we know it's WRONG. What we do sometimes is wrong no matter how you want to look at it."
"The very intricate design of our bodies is proof of our creator's magnificent expression of sexuality that is pleasurable, fulfilling and most importantly reproducible (we get to procreate). The woman's vagina doesn't struggle to accept a man's erect penis and truthfully speaking it's a pretty amazing affair, nothing quite like it. You should try it, I have!"
"What we are praying for you to see is that this too is wrong, it's sick and that it needs fixing and there is no sickness too great for the great physician JESUS and no matter how some of us have painted him as, trust me he is far kinder and nicer than any of us know and he can handle your mess (he sees you showering and he sees you doing it(sex), imagine he can handle it). So no matter how you color it, it JUST DOESNT WORK GUYS, ONLY ONE WAY WORKS."
Last week, the High Court dismissed a petition seeking to decriminalize same-sex relations in Kenya.