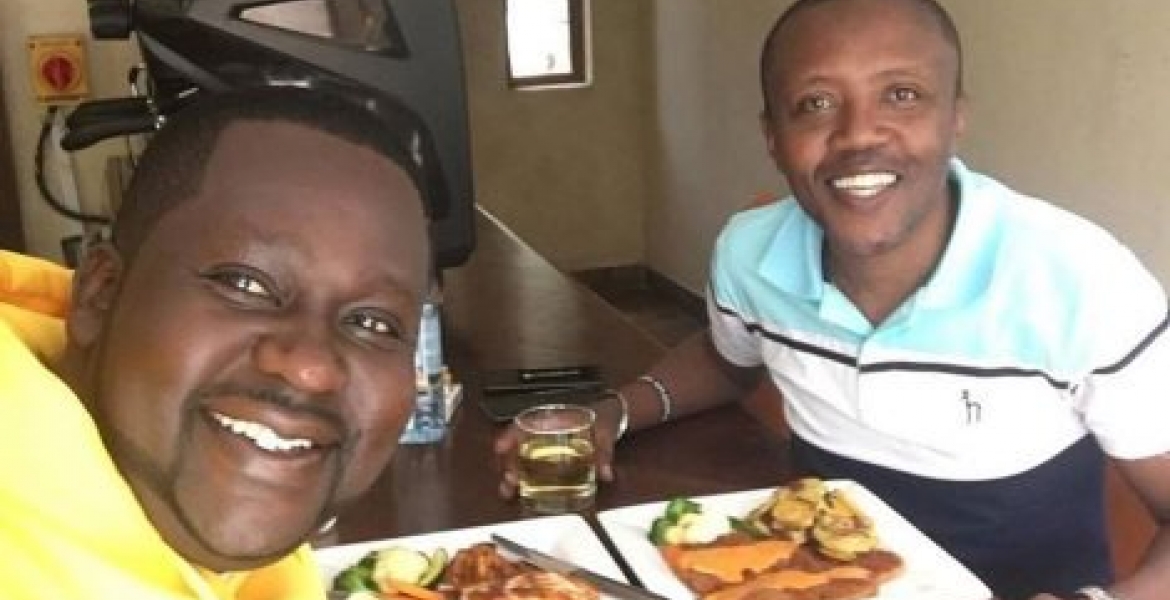 Classic 105 breakfast show hosts Maina Kageni and Mwalimu King'ang'i were under fire from Kenyans online over a discussion considered insensitive.
The two engaged with their listeners on the increased cases of femicide in the country in the recent past.
"Guys, What's the worst thing a woman could do to make you end her life," the presenters posed as they asked listeners to give their views.
However, online users took issue with the topic, accusing the FM station and the hosts of attempting to justify the killing of women.
@Spazbender noted:" Classic 105 what rubbish is this? Are they implying that there is a valid reason to kill a woman? What a wow!!!"
@MissMwanyigha posed: "But no!! But why??"
@_omalicha__tweeted: "Can you imagine? Woman's lives are this disposable."
@maumauzdaughter said:" It's so scary to imagine that someone could end you for offending them just because of your gender. It's scarier to see how nonchalant a whole radio station is towards femicide. Shut down the entire station."
@kiruimk tweeted: "I never listen to classic 105 fm but if this is the content they had this morning, the producer, the hosts should face some sort of sanction. This is truly despicable and I am sad that someone thought this was a brilliant idea."
@nimongaru said:" What in the actual hell? This show is always on some bottom of the barrel 'content'. But this is a new low. @MediaCouncilK Hello."
@BerverlynKats noted: "Some radio guys are sick in the head... Why would someone promote femicide."
@mwas_2: "I stopped listening to Classic 105 a long time ago. Am just shocked to see this. Wait they discussed then deleted the tweet? This is toxic. Even if they looking for numbers this is very insensitive. #HerLifeMatters."
@LucyMuhia12 asked: "Have they gone nuts. Openly encouraging femicide when there has been a rising in such cases. The radio station should be shut down already."
The backlash forced the station to delete the question, which had been posted on its social media pages.