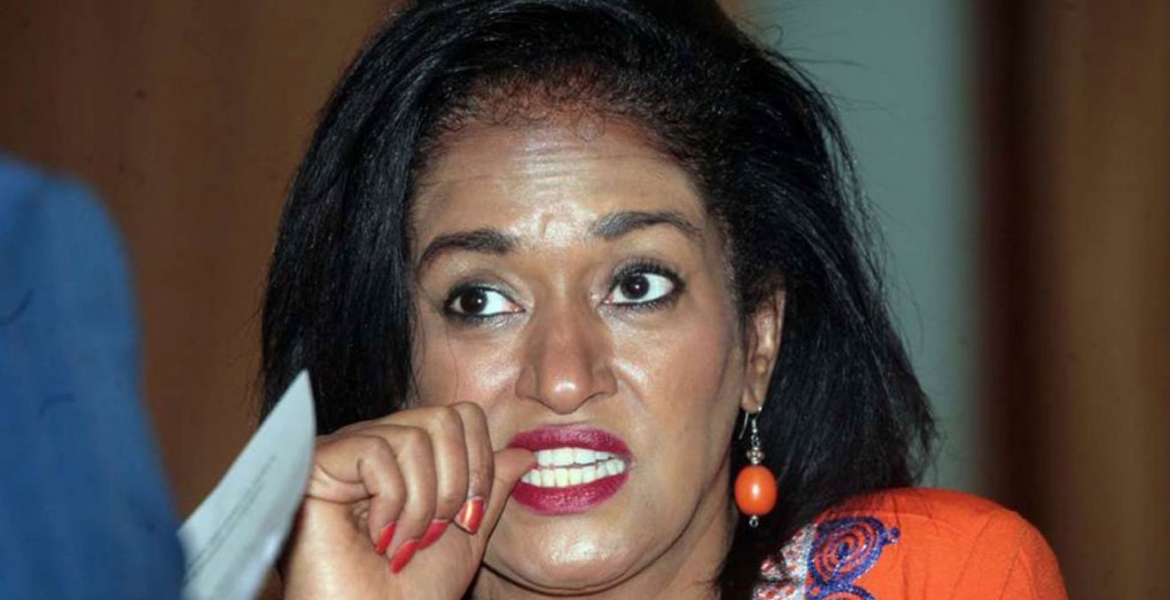 Nairobi Woman Representative Esther Passaris is under fire from Kenyans online for advocating for the legalization of homosexuality in the country.
Passaris took to Twitter to fault High Court's refusal to decriminalize same-sex relations, arguing that it is wrong to deny two adults the "joy of love and sex." 
"I choose not to judge. Who are we to deny two consenting adults the joy of love and sex? It's time for us to live and let live. I wouldn't want to see any LGBTIQ+ Kenyan killed or thrown in jail just for being different," Passaris said in a tweet.
The politician rattled Kenyan social media users who were quick to dismiss her argument and support for homosexuals.
@kimenyi5 said:" @EstherPassaris For a morally upright leader n a sober mind person, some practices r better condemned. Dont let me feel like I lost my vote for U! Yea they have a right as per ua view but take uarself in the shoes of their families. would U b okay to see your kids go that route?"
@oketchman noted:"Unacceptable choice that even a cow can't make?!"
@IbMtheman said:"My beloved representative of my wife and her friends, there is a reason why God destroyed Sodom and Gomorrah."
@ricadekaleson tweeted:" Wait until your son comes home with another man and introduce him as his husband. That's when you'll realize that shit hurts. Personally, I have no issues with what "two consenting" adults choose to do. Personally, I wouldn't encourage such a thing in my house."
@FredricMomanyi posed:"I thought u were better than this ?? We Africans will not allow such culture into our society. Let each organ play its designated role don't tempt God."
@kriswanjiru stated:"The problem with people like you is that you think what you saying is fashionable."
@MaithaKarisa said:"May God keep us far away from leaders like you."