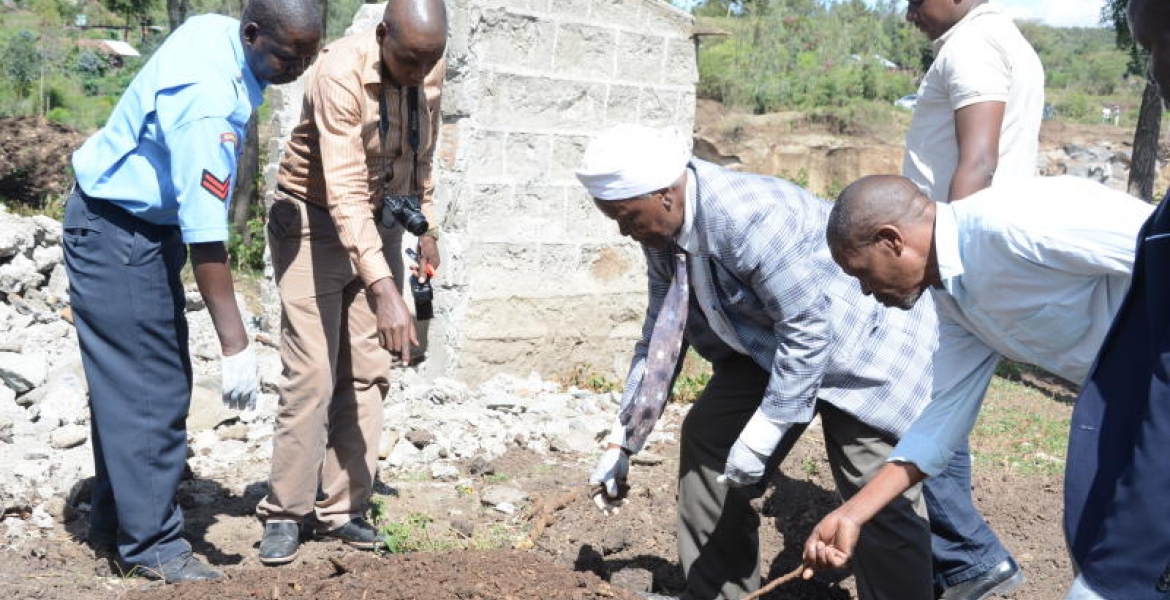 An Akorino Bishop from Naivasha has been arrested for exhuming bodies of relatives who were interred years ago.
Bishop Samuel Macharia was arrested by police officers after he was busted exhuming the remains at the family's land in Kinamba area.
At the time of his arrest on Thursday, the cleric had already exhumed three graves and was in the process of unearthing the remaining four, including that of his late wife.
The unshaken clergyman said he was exhuming the remains in order to sell the parcel of land to quarry workers to extract construction materials. He also added that he was planning to bury the bodies elsewhere.
While defending himself, Bishop Macharia said he had attempted to acquire court orders to exhume the bodies but the process had taken longer.
He also explained that he decided to exhume the bodies personally since he could not afford to hire experts.
"I have another parcel of land where I wanted to take the bodies but I guess I jumped the gun by failing to wait for a court order," he said.
Among the remains he had exhumed included that of his wife, son, and mother.
"I have been to the law courts, the police station and public health offices but I got tired of waiting and decided to exhume and relocate the bodies to another grave," he said.
Naivasha OCPD Samuel Waweru said the remains had been taken to Naivasha mortuary.