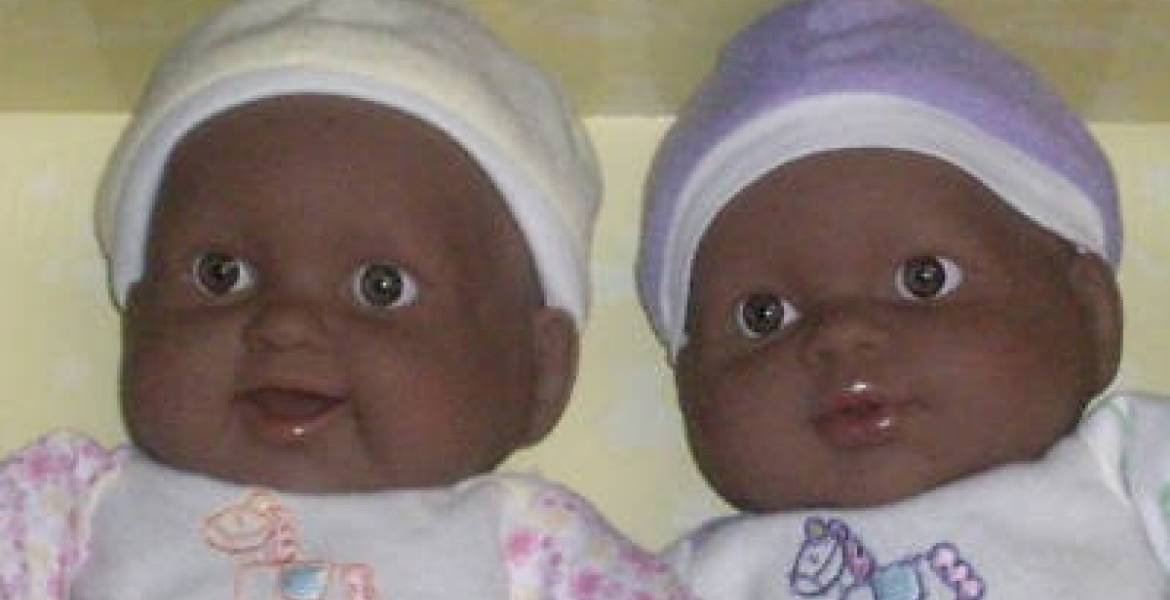 Police in Homa Bay County say a woman who was this week arrested alongside her husband for burying two toys pretending they were their 'dead twins' was never pregnant.
Homa Bay County police commander Esther Seroney says Beryl Akinyi, 38, was subjected to medical tests at a medical facility in Mbita town.
The results confirmed that the woman was never expectant as she and her husband earlier alleged.
Akinyi and her husband, Benson Onyango are currently detained at Mbita Police as police continue to seek answers on the motivation behind the couple's deception ploy.
On Wednesday, police officers arrived on time to save the two from lynching by irate neighbors, who were baying for their blood after they discovered that the couple's interred 'children' were actually dolls.
Neighbors said the two claimed that their babies passed away soon after birth.
Akinyi's brother-in-law, Wycliffe Ogembo said Akinyi left home to give birth at the Homa Bay County Referral Hospital.
Later, the woman claimed she developed labor complications and was referred to the Aga Khan Hospital in Kisumu.
A few days later, Akinyi and her husband said their babies died shortly after birth.
Onyango, a carpenter, made two caskets that were used to inter the "dead" children.
The two allegedly proceeded to bury the children without informing other members of the family and neighbors.
Residents, who became suspicious, exhumed the graves only to discover that the buried 'children' were actually dummies.