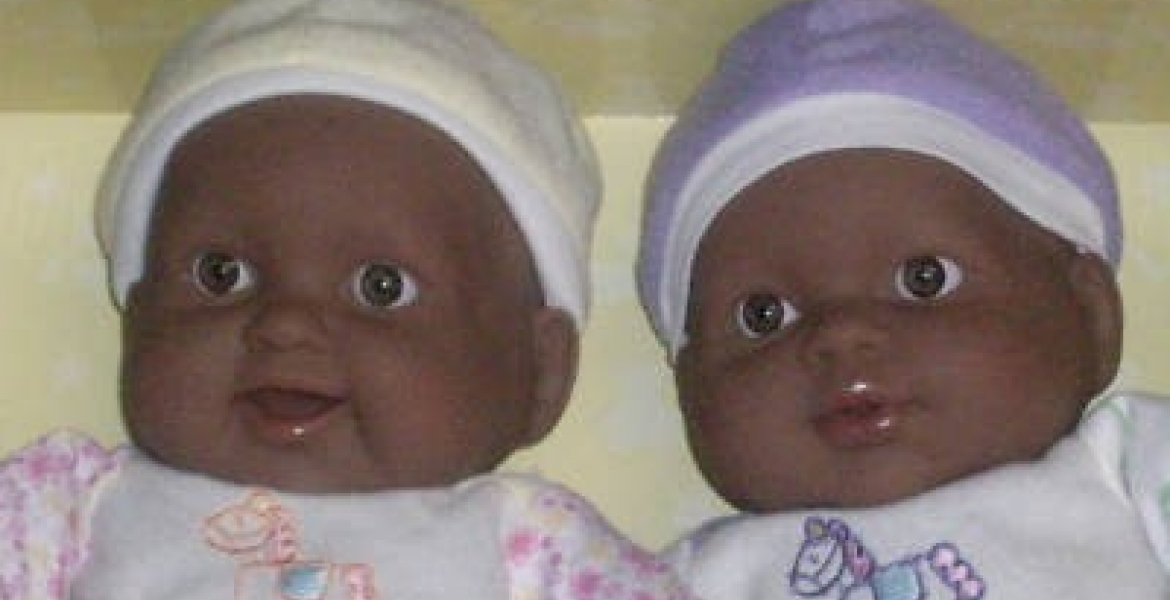 A Kenyan man and his wife have been arrested after they were found to have buried baby dolls while pretending that they were their dead twins.
Benson Onyango and 38-year-old Beryl Akinyi from Kamsama village in Suba North Constituency, Homa Bay County narrowly escaped lynching by irate neighbors on Wednesday after they discovered that what was buried were dummies and not babies.
Neighbors say the couple claimed that their babies passed away soon after birth.
Akinyi's brother-in-law, Wycliffe Ogembo says Akinyi left home about two weeks ago to give birth at the Homa Bay County Referral Hospital.
Later, the woman claimed she developed labor complications and was referred to the Aga Khan Hospital in Kisumu.
However, her family members questioned why she was referred to another hospital despite delivering one of the twins at Homa Bay Hospital via Caesarean Section.
A few days later, Akinyi and her husband said their babies died shortly after birth.
Onyango, a carpenter, made two caskets that were used to inter the "dead" children.
The two allegedly proceeded to bury the children without informing other members of the family.
Residents who became suspicious, exhumed the graves only to discover that the buried 'children' were toys.
The neighbors attempted to lynch the couple but police officers from Mbita Police Station arrived on time to rescue them.
It is suspected that Akinyi may have given birth and sold her babies.
Homa Bay police commander Esther Seroney says investigations into the incident have commenced.
"We have also confiscated the coffins and the toys which were inside them for further investigations," says Seroney.