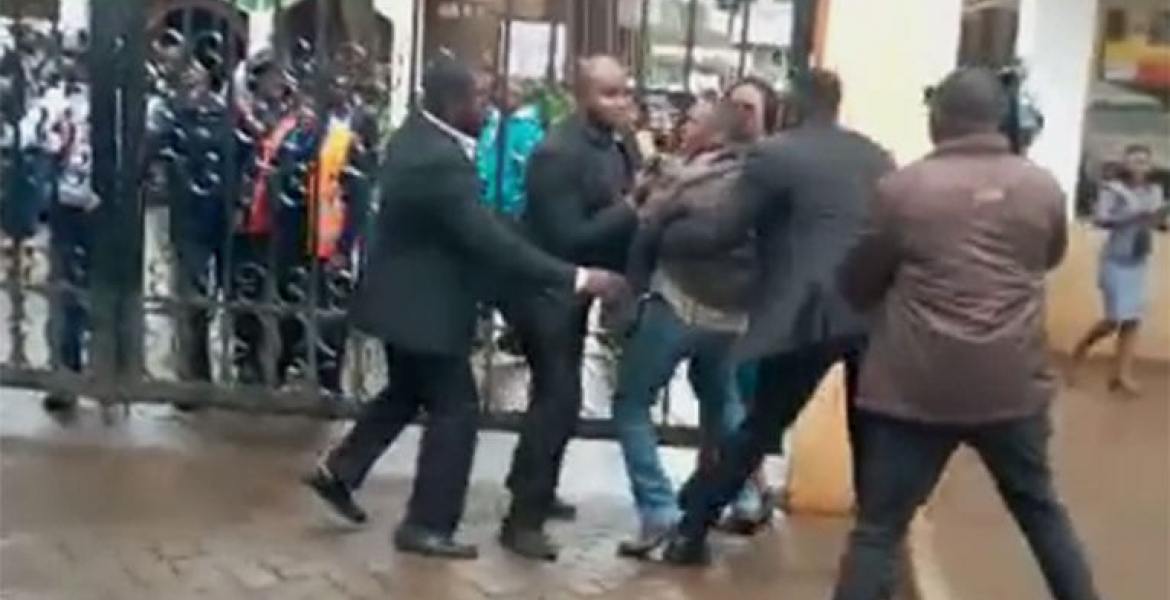 Drama ensued during a wedding ceremony at the St. James ACK Church in Kiambu after a married man was busted trying to tie the knot with another woman.
The Saturday ceremony turned chaotic after the groom's wife arrived at the church in an attempt to stop the wedding.
Reports indicate that the bride had hired several security men after learning that her lover's spouse was planning to disrupt the ceremony.
Things turned chaotic after the security guards forcefully blocked the groom's wife and her team from making their way into the church.
Journalists who moved to capture the incident were not also spared as they equally roughed up by the security men.
The ceremony proceeded inside the church as security personnel struggled to contain the situation outside the church premises.
Reports indicate that the groom separated from his wife but they are still legally married since their divorce case is pending in court.