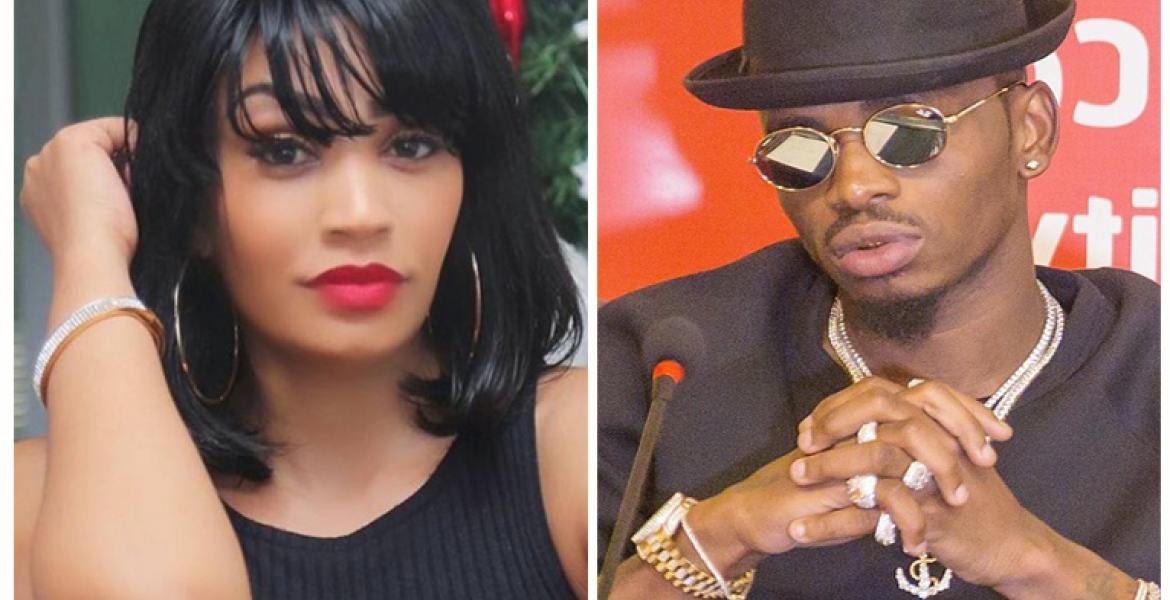 Tanzanian star singer Diamond Platnumz claims that his former girlfriend Zari Hassan cheated on him during their three-year relationship.
Speaking during a show on Wasafi FM on Tuesday, Diamond says the Ugandan socialite cheated on him with Nigerian singer Peter Okoye, formerly of P-Square.
He also claims that the mother of his two children had an affair with her gym instructor.
"Zari Hassan was dating P-Square's Peter [Okoye] a few months before she and I got our first baby, Latiffah Dangote. I read [love] messages that she and Peter sent each other via mobile phone. I even confronted her," says Diamond.
"Zari also brought her gym instructor into our house [in Tanzania]. She was also dating him. Unlike, Peter's case, [in which she dated him when we were new to each other], she started secretly seeing her gym instructor after we had already gotten our first baby," adds Diamond.
Zari, 38, dumped the 'Tetema' hitmaker in February last year over infidelity, claims Diamond does not deny.
"Zari refused to relocate to Tanzania where we could be close to each other."
"As a young man, who is a superstar; and my sexual urge is still high, there was no way I could stay for close to three months without intimacy. I was ready to put up a business for Zari in Tanzania, but she completely declined to relocate from South Africa. What were you expecting me to do; especially with all the attention I am getting from women, given my superstar status?" poses Diamond.
In a quick response to Diamond's claims, Zari has denied he cheated on the award-winning musician labeling him as "stupid."
"He [Diamond] went on his radio station to tarnish my name. He alleged that I had a relationship with P-Square's Peter, and another with my personal trainer… If you guys are going to believe a word that comes from him, the same man who denied his own blood [Hamisa Mobetto's baby], running on radio, doing tours…, then you are all stupid just like him. I am asking you [Diamond] to respect me; stay where you are; the kids and I are doing fine without you."
"From my side, we have forgotten about you; you no longer exist. You have no contact with your kids because you decided to; your ego does not let you to [reach them]. We do not get any emotional or financial support from you. I do not understand where you get the audacity to go on national radio in your own country and start accusing me of having all these affairs that I never did when you knew the whole time that you had a girl sleeping in my bed, our bed… the house that I furnished, and now you are going on national radio talking about me… You know what? My mama raised me better than that. But do not push the button, because when I start talking about you, honey, you will hide, you will hide!
"The whole [Tanzanian] nation and the continent saw exactly what you did to me, and now you want to justify your wrongs by claiming that I cheated? I sacrificed the two kids that we had – that they would die if I ever cheated on you," says Zari in an Instagram post.