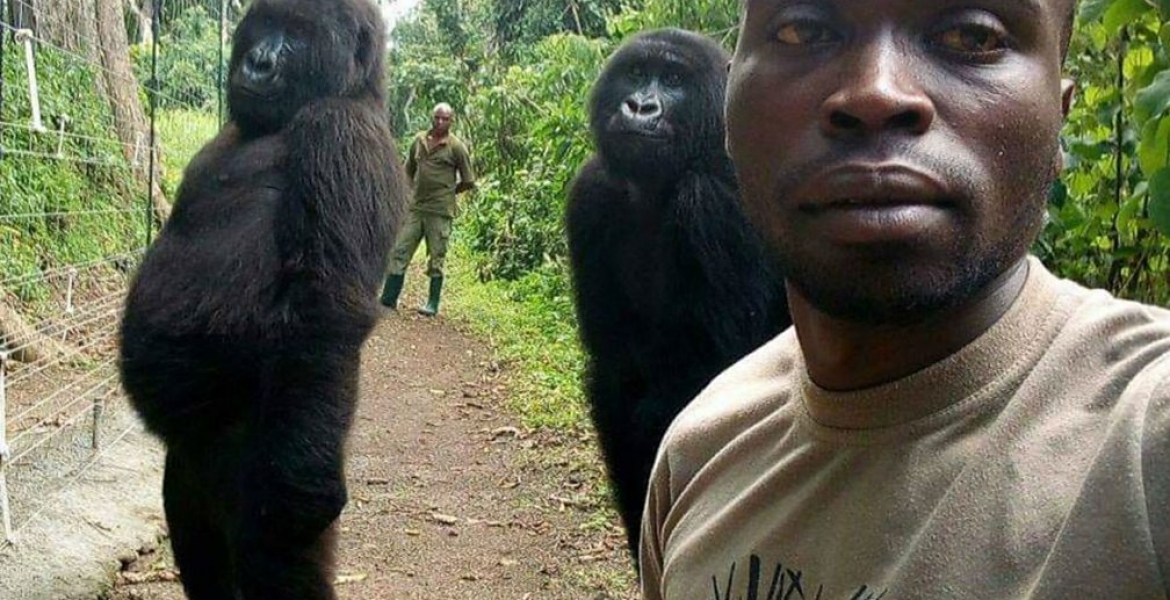 A photo of two gorillas posing for a selfie like humans has gone viral on social media.
In the photo, the two gorillas are seen posing for the camera as a Congolese ranger identified as Patrick Sadiki takes a selfie.
The two primates are named Ndakasi and Matabishi and live in the Virunga National Park, a conservation area in DR Congo that is guarded by 600 rangers.
The game park was established in 1925 and is one of the most protected conservation areas in Africa.
In the photo, one gorilla is placing its hands on its hips and tossing its head back while the other peeps behind the ranger's shoulder.
The gorillas have been marked as endangered species due to constant threat from poachers and war.