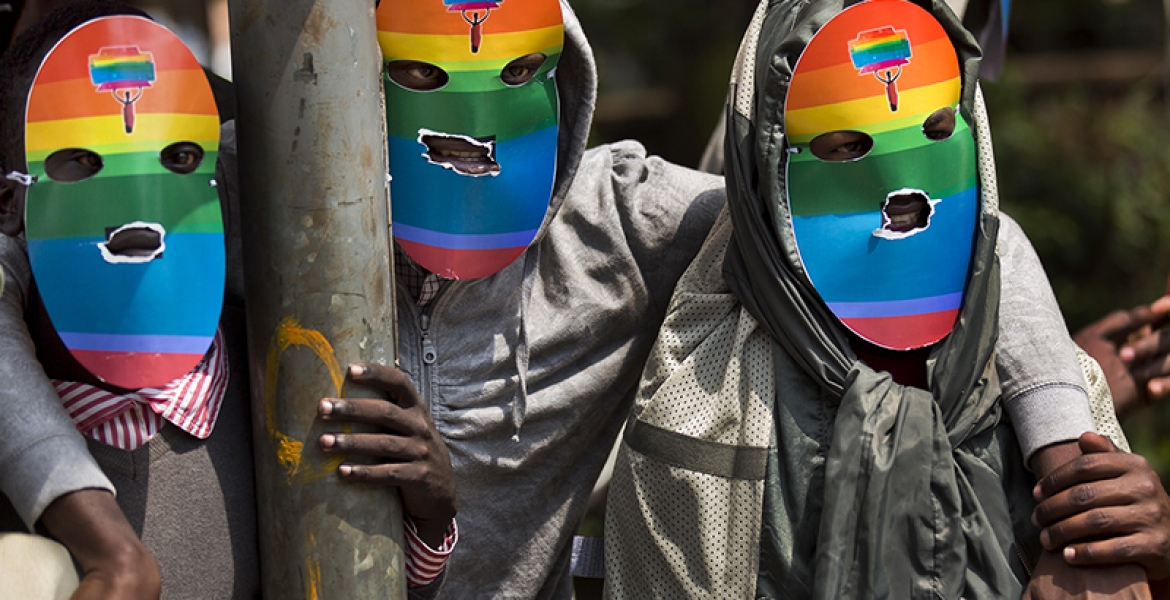 Residents of Juja town in Kiambu County have raised alarm over the increased cases of homosexuality in the area.
Area residents have called for action following the increased number of men allegedly engaging in same-sex relationships, according to Standard Digital.
They say that some of the men are shamelessly engaging in a public display of affection (PDA). 
Their cry has been heard by Kiambu Deputy County Commissioner Charles Mureithi, who has since sent a warning to those practicing homosexuality in the town.
Residents have particularly mentioned Darasha area as a hotspot of homosexuality.
"We are investigating claims of an increase in homosexuals. We will not allow a few people to paint this area in a bad light," says Mureithi.
Mureithi insists it is illegal under the Kenyan law to engage in homosexuality, vowing to arrest and prosecute those involved.
Speaking during a security meeting, residents said some of the homosexuals are living as couples and they fear young boys would be lured into it if no action is taken.
"The practice is gaining prominence as more and more men are being lured into the act. We fear that we might lose an entire generation because who shall marry our young girls when our men concentrate on marrying each other. The government and the church should intervene," says Pastor Jackson Njoroge of the Empowering People Gods Ministry.