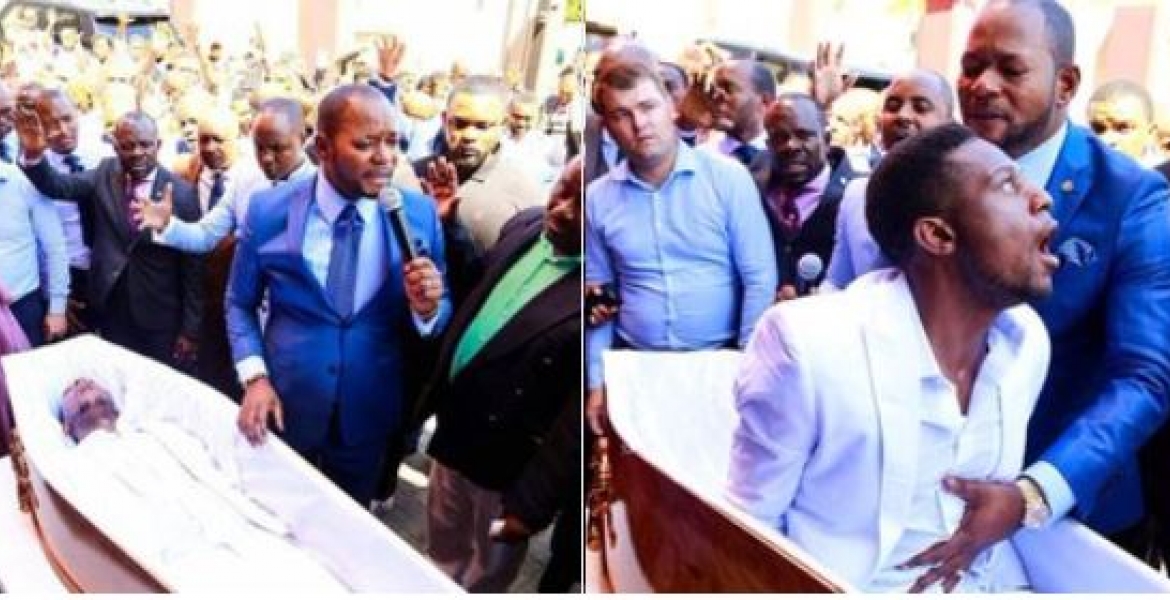 A funeral service has threatened to take legal action against a popular South African televangelist who claimed to resurrect a dead man last Sunday.
Kings and Queens Funeral Services say it's considering suing Pastor Alph Lukau of Alleluia Ministries for damaging its image.
In a video that has gone viral on social media, the controversial preacher is seen walking to a hearse belonging to Kings and Queens Funeral Services before opening a casket containing the remains of a young man identified Elliot.
The man of God, as he's commonly referred to as by his followers, then places his hands on Elliot's body before the open casket is placed on a table. 
At this point, the 'dead' man is seen gasping for air before 'resurrecting' moments later to the joy of a huge crowd present.
Elliot is then helped to get out of the coffin and is taken inside the church for the congregation to witness the 'miracle' performed by their shepherd.
Kings and Queens funeral home has distanced itself from the stunt and denied having handled Elliot's body at any point.
"We did not supply the coffin, neither did we store the deceased at our mortuary and no paperwork was processed by Kings and Queens Funerals."
"As a funeral services provider we do not offer services without documentation, neither do we repatriate bodies without any paperwork," it says in a statement.