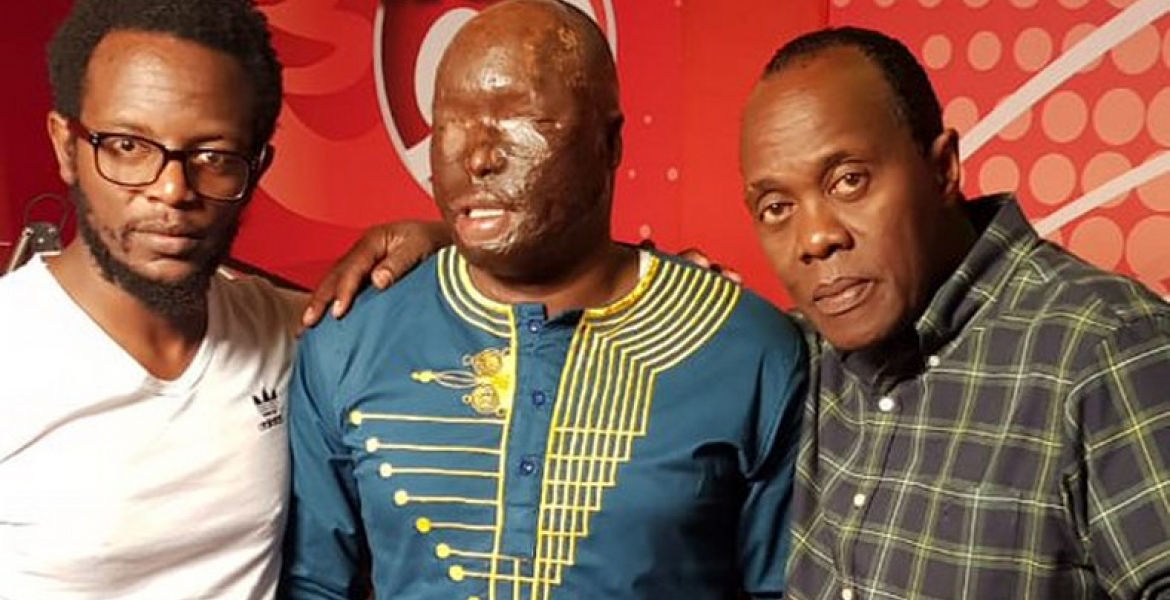 A Kenyan police officer has narrated how his life changed permanently after an acid attack by his wife in September 2013.
Dan Shisia Matakaya, a police constable in Industrial Area, Nairobi says he arrived home from work before taking dinner and retiring to bed.
His wife welcomed him home as usual and served him supper without showing any signs of resentment.
Moments after getting to bed, his wife poured sulphuric acid on his face, leaving him in pain.
He quickly got out of bed in an attempt to clean his face but his heartless wife had already set a trap for him to be electrocuted. She left the house and surrendered to police two days later.
"Two minutes after going to bed, my wife poured sulfuric acid on my face. I stepped out of bed only to be electrocuted," the former officer says in an interview with Hot 96 FM.
The scorching acid badly burnt his face leaving him blind and with a deformed face. Neighbors who heard him scream rushed him to the hospital for treatment.
 "I was airlifted to Kenyatta National Hospital but doctors could not save my eyesight," the victim says.
 "My wife did this to me. I met her in court two years ago. All she said was she doesn't know why she did it. She was lied to. I forgave her. I let her go," Dan says.
Matakaya is currently based at Industrial Area, Nairobi and has already learned braille and other basic skills that help him survive.
He is also undertaking a course in Counseling Psychology to help him heal from the incident.