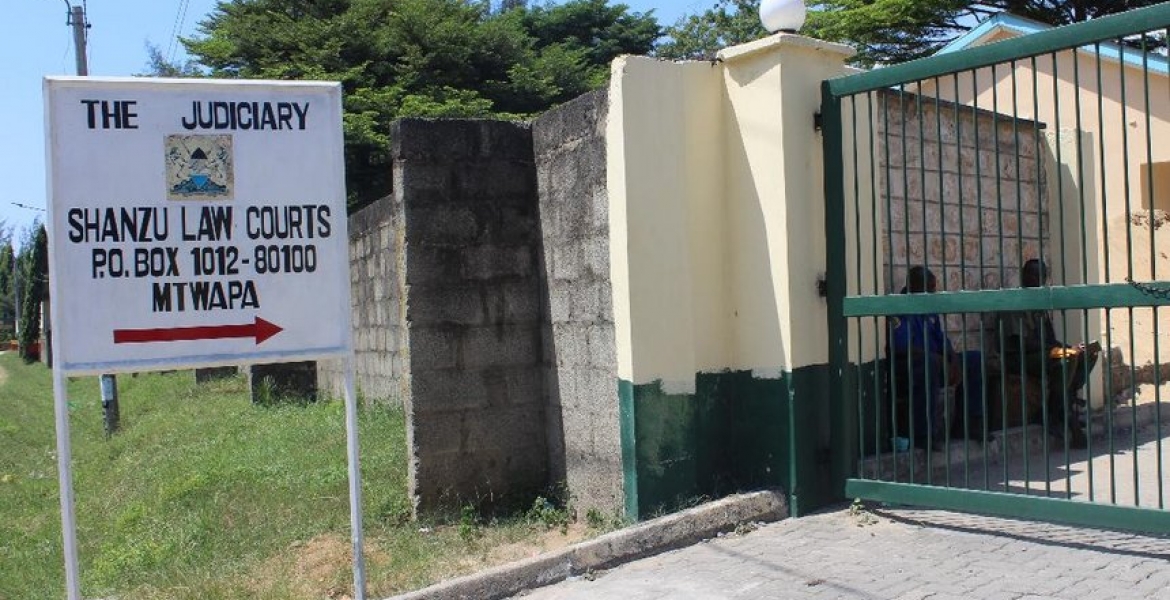 Two foreign nationals have been arraigned at the Shanzu Law Courts for allegedly stripping naked a Kenyan woman against her will.
The two suspects, identified as Zerbin Sascha Marius Walderma, a German, and Wectabe Shestavetskyi a Ukrainian national, are accused of forcefully stripping naked the middle-aged lady and videotaping her.
The woman, identified in court papers as MYN, met one of the foreigners, Marius on social media and later agreed to meet him for the first time at a villa in Mtwapa area, Kilifi County.
She says she found Marius with his Ukrainian friend when she arrived at the villa and the three had meals and drinks together.
However, when she was about to leave, the two demanded to have sex with her because "they had spent much money on her, and they wanted her to pay back."
When she resisted, the two forcefully stripped her naked and threw her clothes out of the window before one of them began taking pictures and videos of her using a smartphone.
She says she managed to grab the phone from the man and took off with a bed sheet wrapped around her body. She reported the incident at a Mtwapa police station on the same day.
The suspects have denied the charges and have been released on Sh100,000 cash bail each.