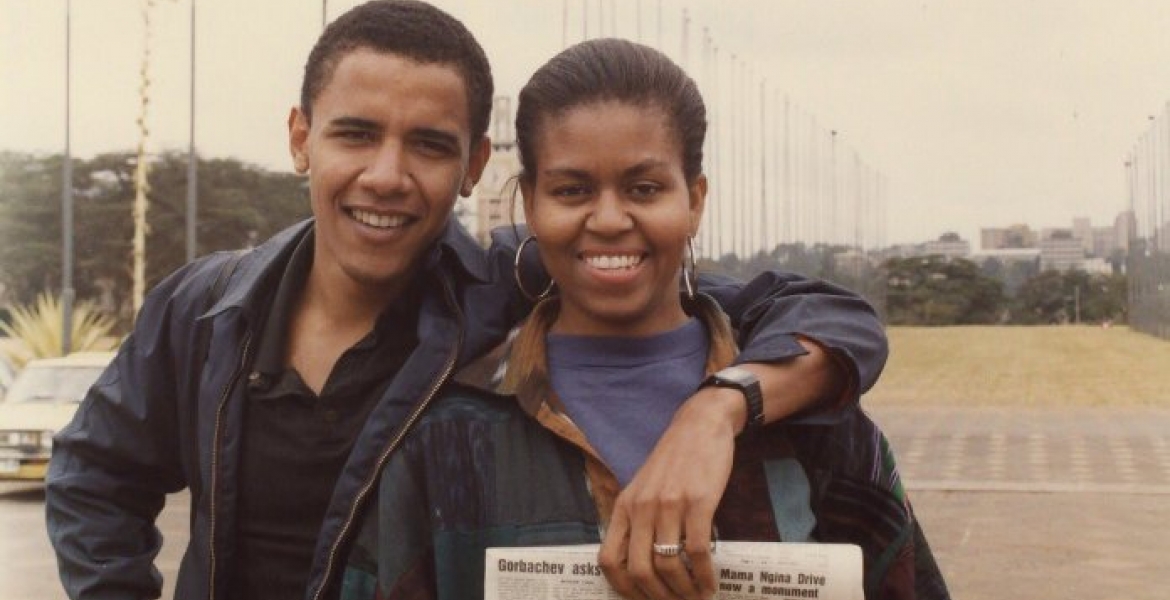 Former United States President Barrack Obama has used a photo taken in Nairobi, Kenya to wish his wife Michelle a happy birthday.
Obama posted a photo of him and Michelle when they visited Kenya in 1992 before they got married.
"I knew it way back then and I'm absolutely convinced of it today — you're one of a kind, @MichelleObama. Happy Birthday!" Obama captions the photo where he is holding a Standard newspaper.
The former US First Lady turned 55 on Thursday.
The couple, who lived together for four years before solemnizing their union, has been married for 26 years now. They have two daughters, Malia, 20, and Sasha, 17.
In her book 'Becoming', which was released last year, Michelle describes how her first visit to Kenya was.
She writes: "Auma (Obama's half-sister) sky-blue VW was so old that it often needed to be pushed in order to get the engine into gear. I'd ill-advisedly bought new white sneakers to wear on the trip, and within a day, after all the pushing we did, they'd turned reddish brown, stained with the cinnamon-hued dust of Nairobi."
Michelle has not visited Kenya since then.