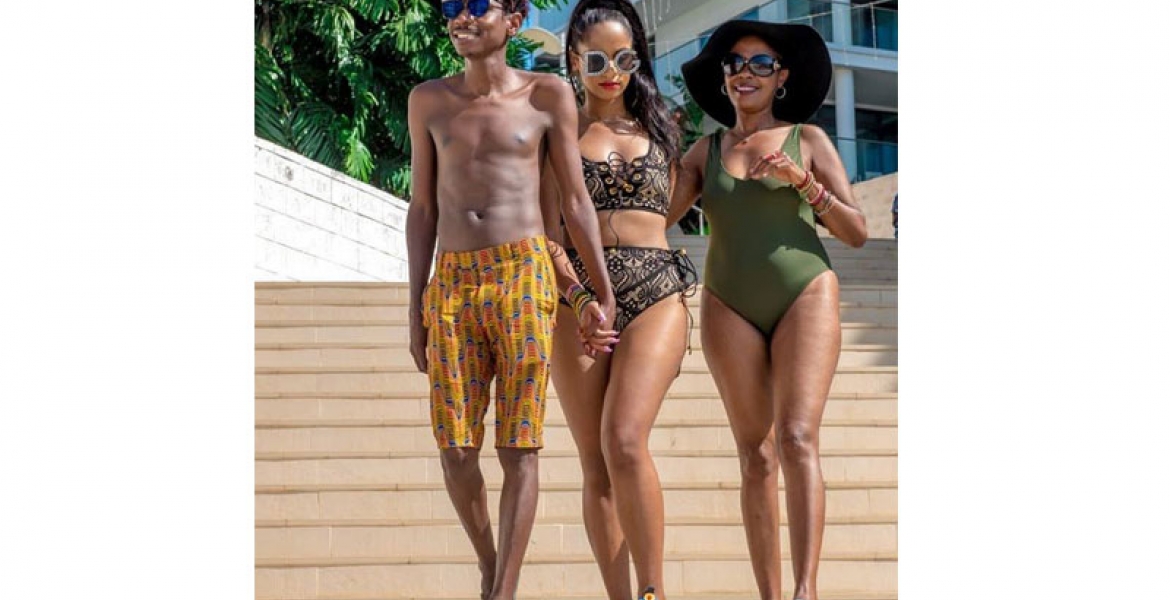 Kenyans online have hit out at comedian Eric Omondi after he shared a photo where he poses shirtless with his fiancée Chantal Grazzioli and her mum, who is wearing a bikini.
In the photo shared on Instagram, a shirtless Omondi is seen walking beside his fiancée and his 'mother-in-law.'
"My mother in law is hotter than yours. Tupatane Mama Ngina saizi," Omondi captions the photo.
Most of the online users who reacted to the photo hit out at the entertainer, saying that his actions are unacceptable in the African society.
Reuben Ogachi says: "How can you look at your mother-in-law's thighs and curves without feeling guilty."
"In Africa where I come from you are not allowed to see you mom-in-law in such a position... Thank God you not an African," a user by the name Prudent notes.
Constant Mutanda notes: "We no longer live on African ties just go beyond it, it's a new era."
Ava Onyango says: "This is not about the swimming costume/ bikini or whatever you call it in your civilized world. This is about the who and the context. In Africa, we respect the mother-in-law greatly. We don't parade our half-naked bodies to them and vice versa. So primitive or not, civilized or not, pool or not, beach or not, let respect and culture prevail!"