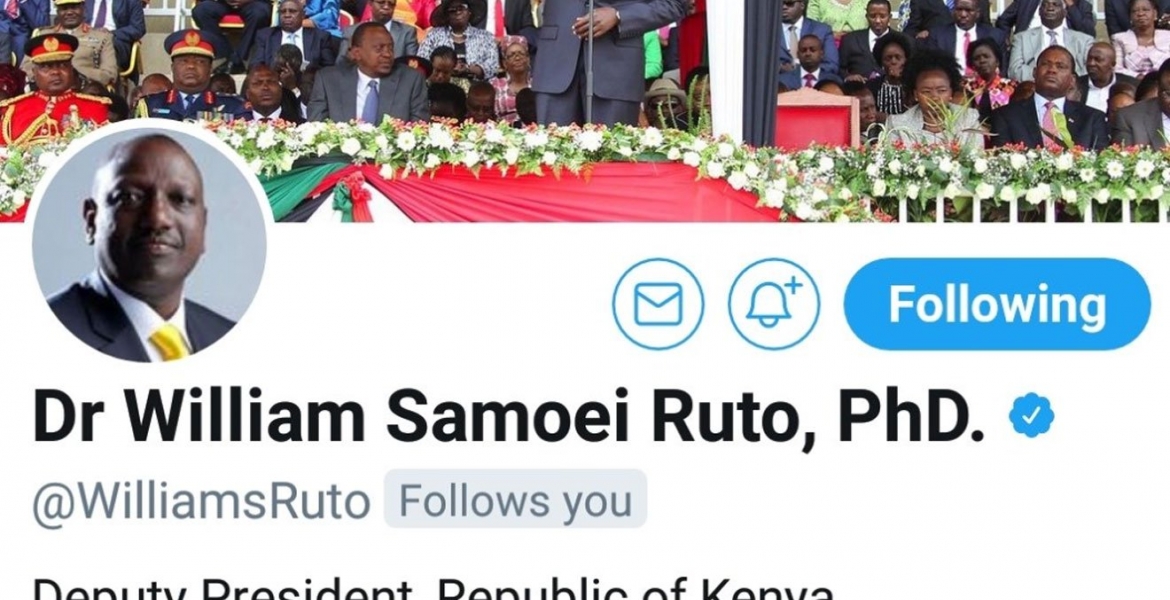 Deputy President William Ruto has changed his Twitter handle bio hours after he acquired a Doctor of Philosophy (PhD) degree in Plant Ecology from the University of Nairobi (UoN).
Ruto's social media account now reflects his newly acquired academic status and now reads "Dr. William Somoei Ruto, Ph.D."
"Elated to graduate with a PhD in Plant Ecology from the University of Nairobi. It has taken God's divine will; painstaking work; maintaining a delicate balance between a hectic schedule and research to add to my academic honors. For many, it would have been easier to give up," Ruto says in a tweet.
Ruto enrolled for the programme in 2012 and was scheduled to graduate in 2016, but was left out of the graduation list after failing to meet coursework requirements.
 "I was delighted to witness my deputy being awarded a doctorate degree at the 60th UoN graduation. I urge Kenyans graduating from various higher institutions of learning to use their acquired knowledge to build a strong, united, prosperous and cohesive nation," President Kenyatta says in a post on his Twitter handle.
Ruto holds a bachelor's degree in Botany and Zoology and a postgraduate degree in Plant Ecology from the same institution.