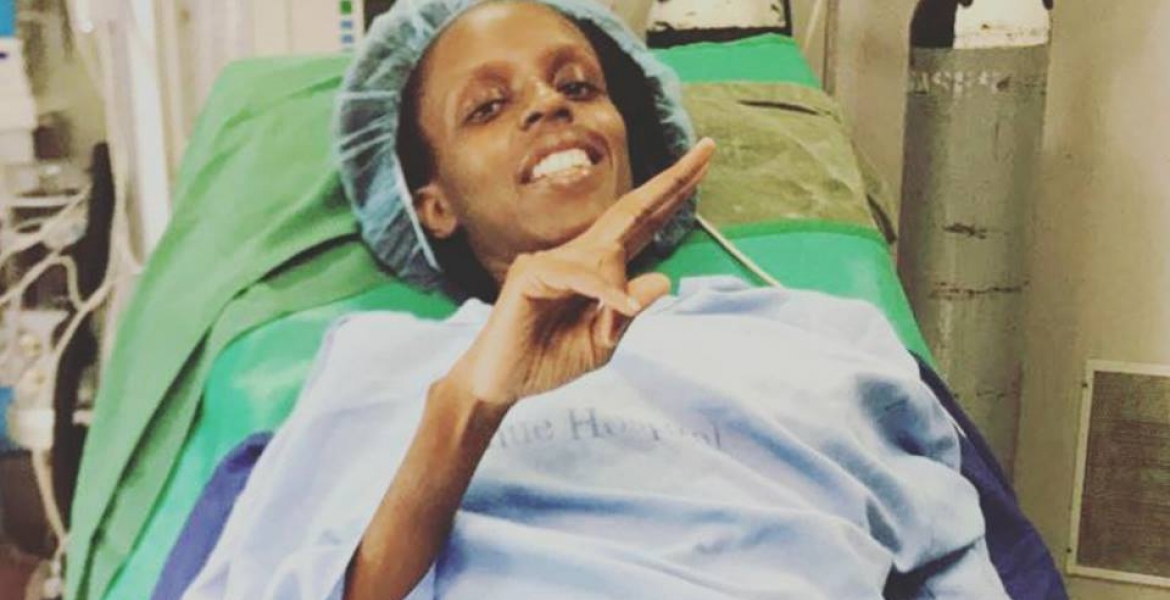 Mombasa Governor Ali Hassan Joho has contributed Sh1 million towards the treatment of Kenyan media personality Njambi Koikai.
Njambi, who is suffering from Thoracic Endometriosis, has been receiving specialized treatment in the United States since February, 2018. Njambi has been battling the condition, which causes her lungs to collapse, since she was a young girl.
"So the endometriosis in my uterus, bowel area and ovaries was completely removed. The biggest challenge has been my lungs. The endometriosis had spread so much and the scar tissue plus the placement of wrong chest tubes back at home created this mess," she explained in March.
The radio presenter lost her job after the condition worsened and has been sending several appeals for funds online to foot her medical bills.
"I want to take a moment to thank you all for your acts of kindness and especially to those who responded to my plea to reach out to H.E Governor Ali Hassan Joho. Mheshimiwa responded and contributed Sh1m to my fund which has gone a long way in lifting my hospital bill," Njambi says in a post on social media.
In a post on social media in August, the 33-year-old said her status had improved since she began treatment at a hospital in Atlanta, US.
"Hey fam,yaani to be honest, I still marvel at why I'm alive. There's a beautiful purpose as to why I've suffered so much. There's a reason why I've been rejected, abused and dealt with a chronic disease. I'm not bitter at all. All these things have made me such a beautiful woman who's evolving each day. I'm so happy with my progress. I was only 36kgs when i came to America for treatment. We had tried everything at home. Never been a good eater and that made the condition worse. I've been eating well and gradually adding weight until what the doctor recommended," wrote Njambi.