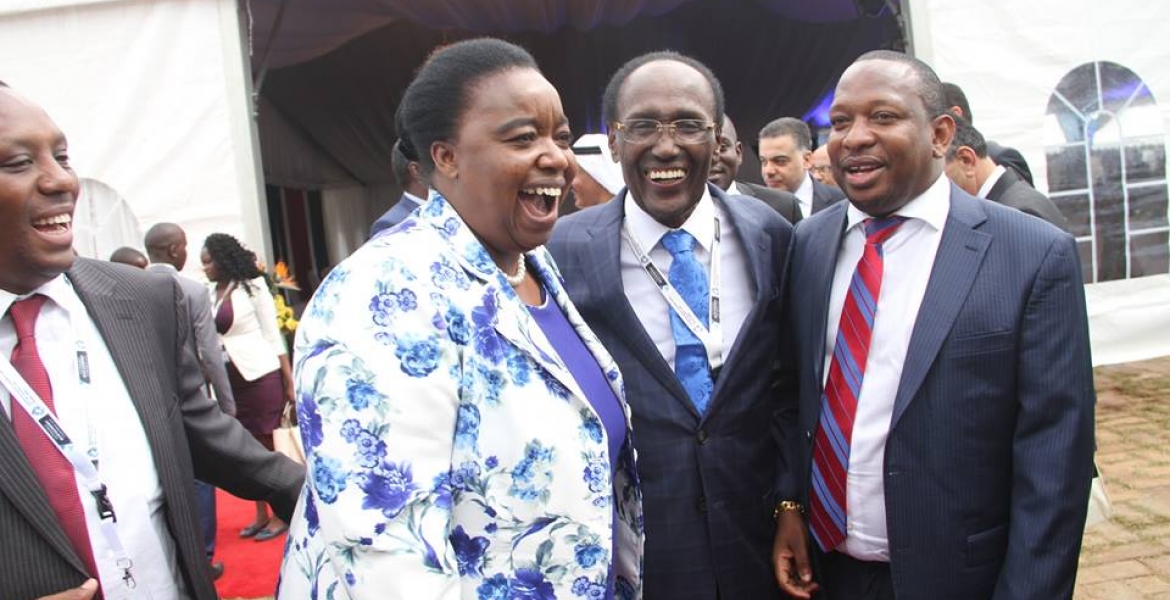 The health status of Kenyan billionaire businessman Chris Kirubi appears to have improved months after he returned to the country from the United States, where he was undergoing specialized treatment.
Kirubi returned to the country in March, 2018 after being flown to the US in November, 2017 for treatment for a yet to be disclosed ailment. However sources intimate that the business mogul was diagnosed with Cancer.
News about his illness was first revealed by Centum Chief Executive Officer James Mworia in a memo to Centum employees. Kirubi serves as the chairman of the NSE- listed firm and is also a shareholder.
"Instead, Dr Kirubi, whom I spent time with on Monday and saw off at the airport, and have spoken to on multiple occasions since, remains in good spirits and actively engaged on business matters in his usual endearing fashion," Mworia said in a memo in November, 2017.
In March, a photo of frail-looking Kirubi posing with the Chairman of the Kenya National Chamber of Commerce and Industry (KNCCI), Kiprono Kitony went viral on social media.
However, the industrialist looked much better when Opposition leader Raila Odinga visited him at his residence in Nairobi's Loresho estate in May.
On Monday, Kirubi attended the ongoing Blue Economy Conference at the Kenyatta International Conference Centre (KICC). 
The 77-year-old, who looks much stronger, was seen chatting with President Kenyatta, Nairobi Governor Mike Sonko among other leaders ahead of the official opening of the conference.