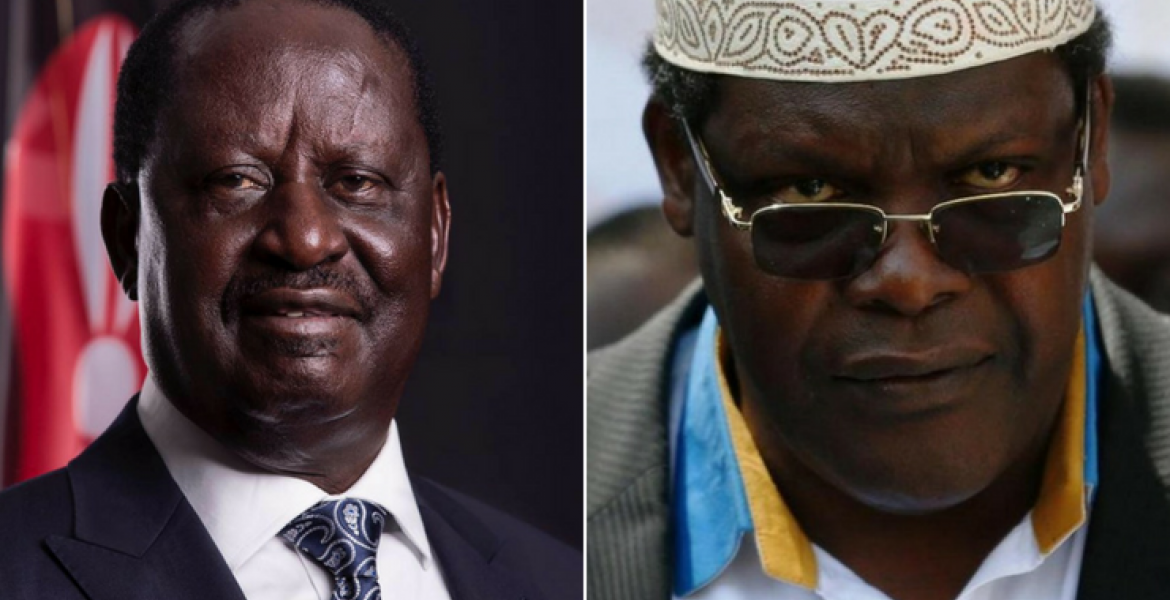 The relationship between opposition leader Raila Odinga and deported Kenyan lawyer Miguna Miguna has further deteriorated following the former's latest move. 
Odinga has permanently blocked the self-declared National Resistance Movement (NRM) general on Twitter.
Reacting to the Raila's move, Miguna claims that Odinga has blocked him because he's afraid of his soon to be released book dubbed "Treason: The Case Against Tyrants and Renegades", which he terms as "explosive."
"Mr. Hand-Chequer, Raila Odinga, the chief cowardly hypocrite, blocks me on Twitter as "TREASON: The Case Against Tyrants and Renegades" nears release. It's going to be an EXPLOSIVE REVOLUTIONARY engagement ahead. Cheers!," says Miguna in a tweet.
Since his controversial deportation to Canada in March by Kenyan immigration authorities, Miguna Miguna has been constantly attacking Odinga, accusing him of betrayal.
He claims Odinga has done little to help him return to the country despite sacrificing to administer an oath on him during the January 30th mock swearing-in, which landed him in trouble with the government.
In August, Miguna was also blocked on Twitter by Deputy President William Ruto.