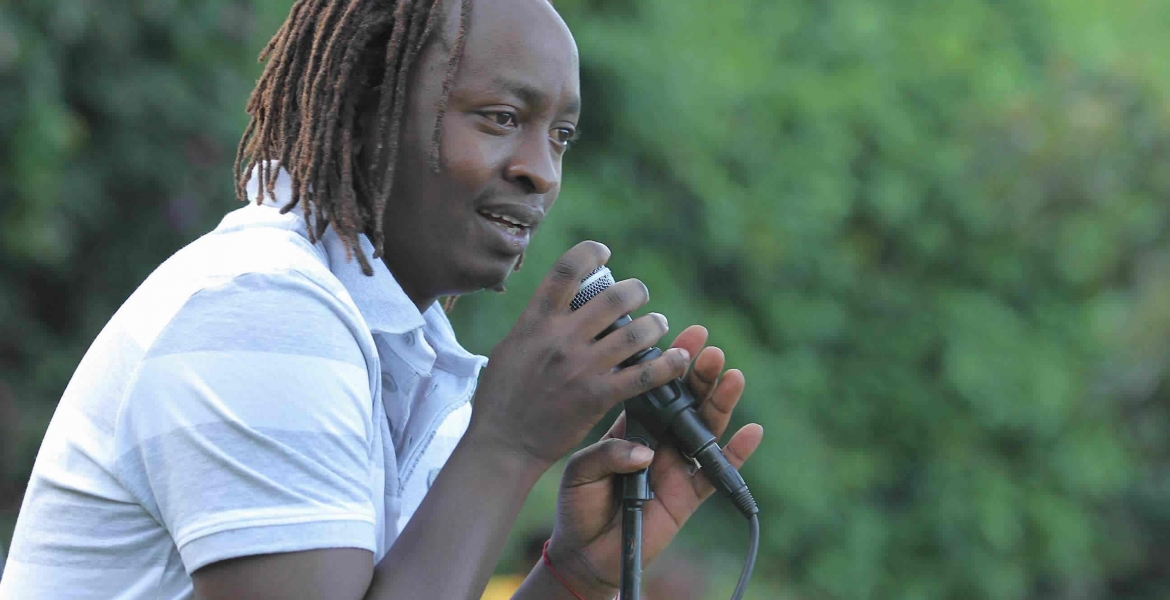 Renowned Kenyan Afro-fusion singer Eric Wainaina has broken his silence about the controversial homosexuality debate.
Speaking at the Africa Conference for Collaborations, Exchange and Showcases held at the Kenya National Theater in Nairobi, the artiste has come to the defense of homosexuals.
The award-winning afro-pop musician says most of his colleagues are gay and insists that their sexual orientation should be no one's business.
"A lot of our colleagues are gay. Who someone chooses to love has nothing to do with you. Concern yourself with things that you do," the "Dunia ina Mambo" hit-maker notes.
He adds:" We have to play our part in defining Africa's present and future agenda. We can't let the agenda be decided by the conservative, polyester, oversized suit, bald-headed men."
In Kenya, members of the LGBT community are still stigmatized and the constitution outlaws relationships between people of the same gender. President Kenyatta terms homosexuality as a non-issue in Kenya.
"I won't engage in a subject that is of no importance to the people of Kenya. This is not an issue of human rights, this is an issue of our own base as a culture, as a people regardless of which community you come from," President Kenyatta said in an interview with CNN.
"This is not about Uhuru Kenyatta saying yes or no, this is an issue of the people of Kenya themselves who have bestowed upon themselves a Constitution after several years of clearly stating that this is not acceptable and is not a subject they are willing to engage in at this time and moment."