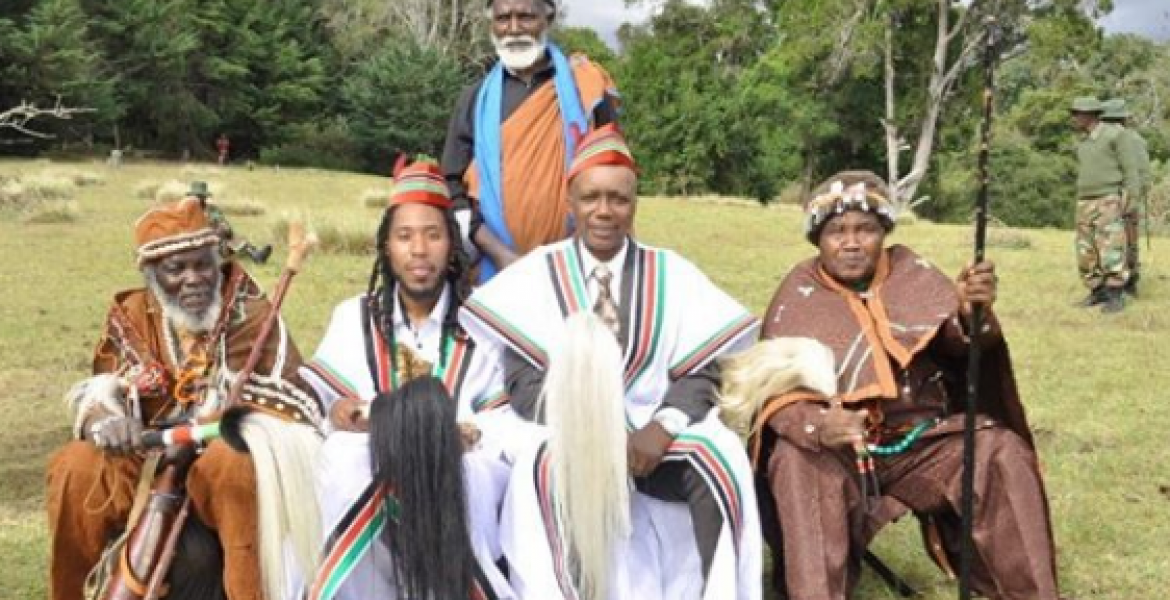 Qadree El-Amin, the promoter of the late celebrated American musician Michael Jackson is in Kenya to seek divine intervention after losing a crucial court case last year.
Accompanied by US Hip Hop producer Prince Michael, El-Amin visited Mt Kenya for prayers after he lost a suit where he was seeking a 1.6 percent stake of Jackson's wealth in March 2017.
The two landed in Kenya on October 1st and proceeded to Nyeri where they received a warm welcome in line with the Kikuyu community culture and were later inducted into the community.
El-Amin and Michael were given Kikuyu names Mungai (a man of God) while Michael was baptized Muchiri (an advocate). The two also laid wreaths at the grave of Elijah Kamitha Kiambati, who revived the Mt. Kenya Prayer Walk in 1935, turning it into a national event.
Speaking in Kimahuri Village in Kieni Constituency on Sunday, El-Amin said he is ready to return to the US after seeking divine intervention.
"Now that I have visited the shrine, and spoke to God, I will head back to the U.S. and refrain from causing any trouble," said El-Amin.
On his part, Prince Michael said he's a Mount Kenya Ambassador and has organized a pilgrimage event at the prayers site on December 27th and 144,000 pilgrims have so far confirmed their attendance.
He also called on the Kenyan government to invest in promoting Mt Kenya which he said is a great tourist attraction site.