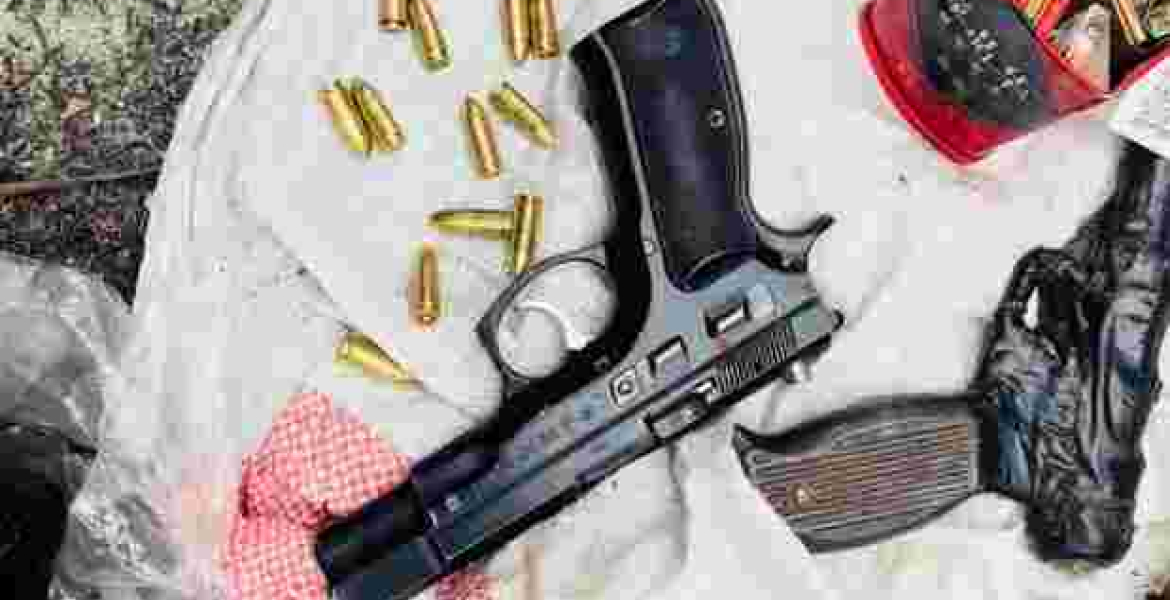 'Hessy Wa Dandora', the famous faceless crime buster known for gunning down suspected criminals in Nairobi and sharing their images on social media is back.
Taking to Facebook on Sunday afternoon, Hessy announced he had shot dead five suspected thugs in Nairobi's Dandora estate.
In a post on Dandora Crime Free, a Facebook group that advocates for peace in the estate, Hessy shared photos of the five lying dead in a pool of blood.
"Five (5) thugs have just obeyed #ForceofGravity at Dandora dump site phase 2, behind the Catholic Church. Remember u will never be begged to surrender your tools of work! Sasa chaguo ni lako, ulete ama tukujie!" he captioned the images.
He said the criminals were in possession of guns and drugs.
The buster first warns suspected gangsters mainly from Dandora to surrender or face his wrath. Those who refuse to heed to his warnings are hunted and gunned down.
His real identity remains unknown to date and is believed to be connected to a similar buster who calls himself 'Hessy Wa Kayole' on Facebook.
However, a police report indicate the five were killed by officers who ambushed them in their hideout following a tip off from members of the public.
The suspects are said to have opened fire at the police leading to an exchange that saw five of them killed while another one managed to escape.
The officers recovered a Ceska pistol, two homemade rifles, 14 bullets, a sack of bhang, 184 rolls of bhang, a crowbar, 32 sachets of alcohol and other equipment. Their bodies were taken to Nairobi City Mortuary for post-mortem and identification.