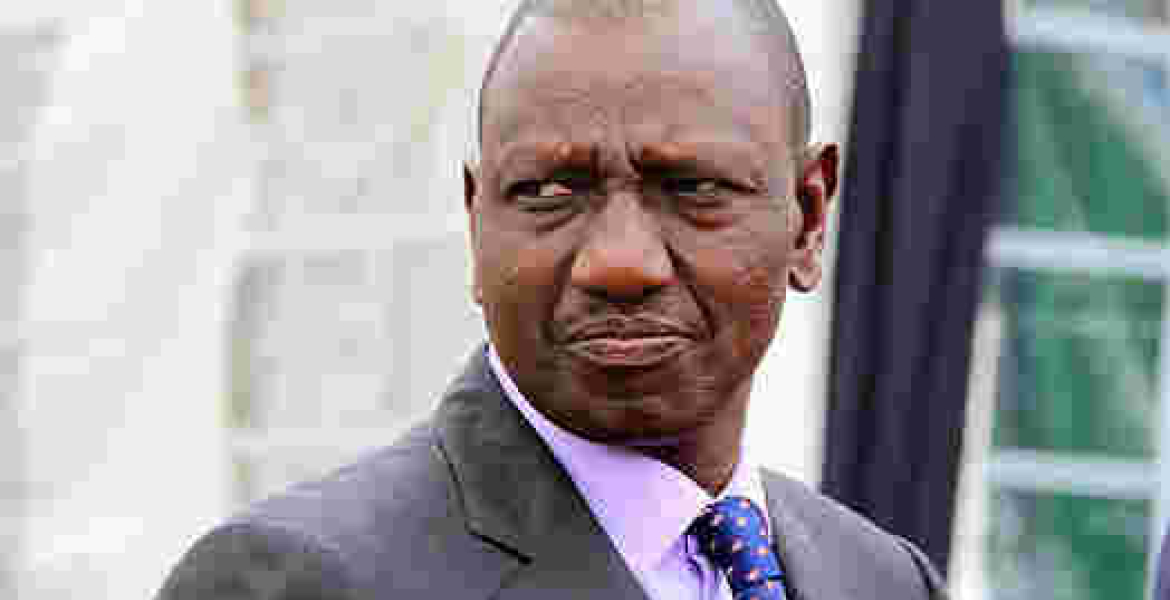 Deputy President William Ruto was on Thursday forced to pull down a tweet after it attracted adverse criticism from Kenyan social media community.
In the tweet, the Deputy President slammed those linking him to corruption and termed reports linking him to graft as 'injili ya shetani' [The devil's narrative].
His tweet came a day after an Ipsos Synovate survey ranked him the most corrupt leader in the country. 33 per cent of those interviewed mentioned Ruto as the most corrupt leader in Kenya followed by Kirinyaga Governor Anne Waiguru.
Ruto further faulted those advancing the school of thought that political landscape in Kenya is dominated and controlled by dynasties that determine who becomes president.
"Those running 'injili ya shetani' that unless your father was a minister, a vice president or a president, however hard you work, you must remain poor; and if not a pauper, you must be corrupt and have stolen, they should know that those without godfathers [like us], have God the Father. Shindwe," he tweeted Thursday afternoon before deleting the post.
A section of Kenyans online users stormed his page, accusing him of using language that demeans the office of Deputy President, forcing him to remove the tweet.
"When my competitors are through with(mon-sun)sponsored headlines, paid opinion polls & fake news they are welcome to the real contest based on real mwananchi issues  SGR, roads, connecting people to electricity, equipping our hospital &Tivets and matters water. Nawangojea huko," Ruto said in another tweet.