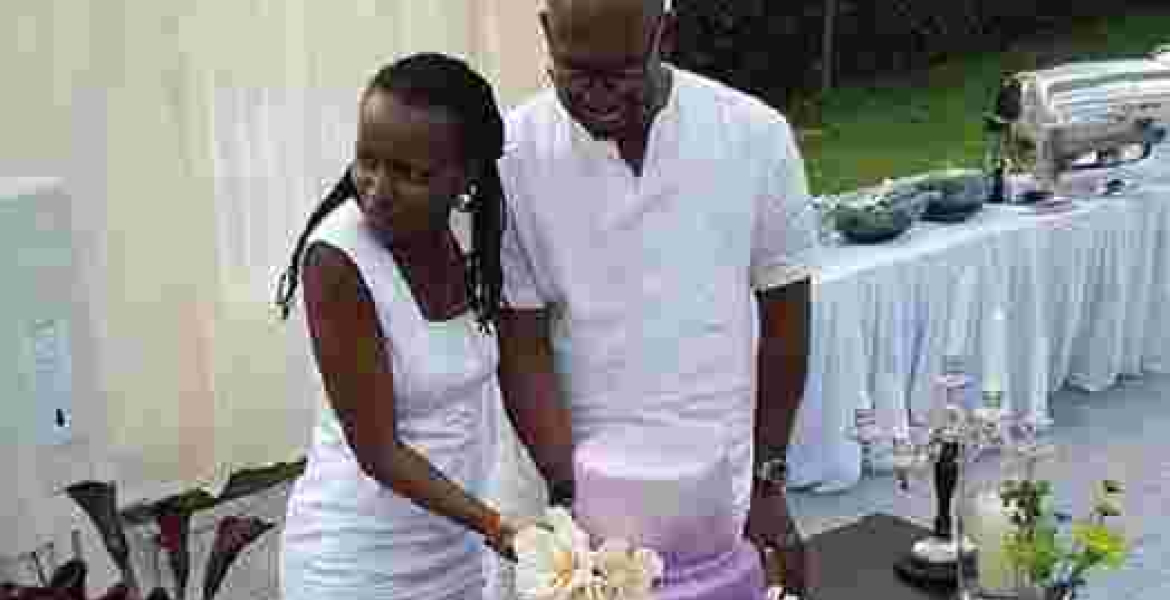 Safaricom Chief Executive Officer (CEO) Bob Collymore has opened up on his marriage life, a week after returning to the country following his nine-month medical leave.
In an interview with a local television station last week, Collymore revealed he was diagnosed with Acute Myeloid Leukemia (AML), a rare blood cancer characterized by the rapid growth of abnormal cells in the bone marrow and which interferes with normal blood cells
He underwent treatment at University College London Hospitals (UCHL) in London, United Kingdom.
Speaking during an interview with Daily Nation, the CEO revealed he has married three times but divorce twice.
"Three times!, but divorced twice," Collymore said while asked if was married before.
"Each time [I marry] it's got better. Each time the match has been better. There are stuff I couldn't have done better for sure," he adds.
"And is blame which I have to take. Hopefully I have learnt from some of it. What keeps me coming back? I think I never set out to remarry, I think I just meet someone who, we lived together for a while before we got married, so someone who you think I can spend the rest of my life with because we care for each other."
"The first marriage was a mistake for sure. I was too young — in my 20s. The second one was not a mistake, what was a mistake was how we conducted it."
Asked how he relates with his former wives, he said: "That's a trickier question to answer because it is complex. There are lots and lots of people involved. So my side, I'm really lucky in the sense that my ex-wife has met a guy who is fantastic. They're getting married again next year. He's a good man."
Collymore is currently married to Kenyan woman, Ms Clare Wambui Kamiru. They held an invite-only wedding in Nairobi in April 2016.