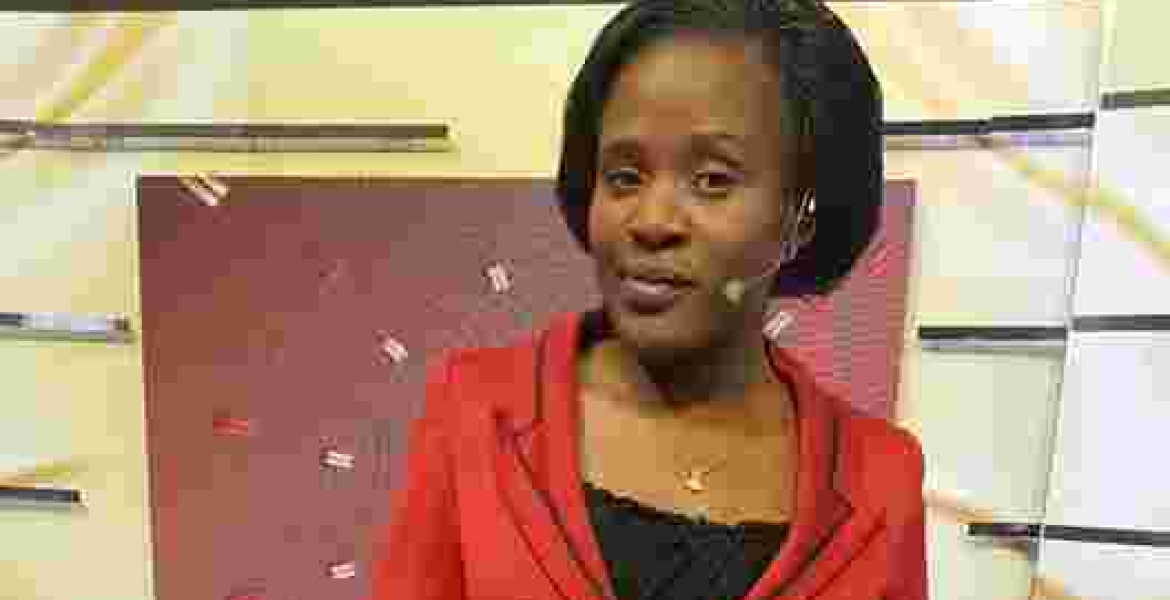 KTN TV Kiswahili news anchor Mary Kilobi has confirmed she's married to Central Organization of Trade Union (Cotu) secretary general Francis Atwoli.
Speaking to the Nairobian, the media personality described Atwoli as 'Mr Amazing' and a caring man. Her confirmation comes days after Bungoma politician Jack Wanami Wamboka accused Atwoli of stealing the news anchor from him. Wanami claimed he had married the journalist.
Responding to the claims, Kilobi dismissed Wanami as a joker who is out to destroy her marriage to Atwoli, 69.
 "I love Atwoli, he is a caring man who is always there for me. Given another chance, I will still fall in love with him," she said, adding that she first turned down his marriage proposal.
"He proposed to me but I said no. But he insisted, saying that he was serious and would wait for even 1,000 years for me to say 'yes' and marry him," reveals Kilobi. In retrospect, the TV anchor says she turned down the proposal because of their age difference.
"But I have now realised that age should never be a key consideration in a relationship. Atwoli is that guy who is never bothered about mundane issues that sometimes break up marriages," says Kilobi.
She says the veteran trade unionist is a responsible man who arrives home straight after leaving work. Atwoli reportedly married her in 2016 and they live together in IIbisil, Kajiado County.
"He told me he was lonely and needed a wife to live with in Kajiado. I challenged him to visit my parents and make his intentions known if he was serious. He readily responded by sending a delegation to the village about two months ago," reveals Kilobi.
 "Katibu (Atwoli) is very Godly. His commitment to God really attracted me to him. I had never come across a man who fears and loves God like him. He prays every morning for all of us," she explains.
Kilobi is Atwoli's third wife.