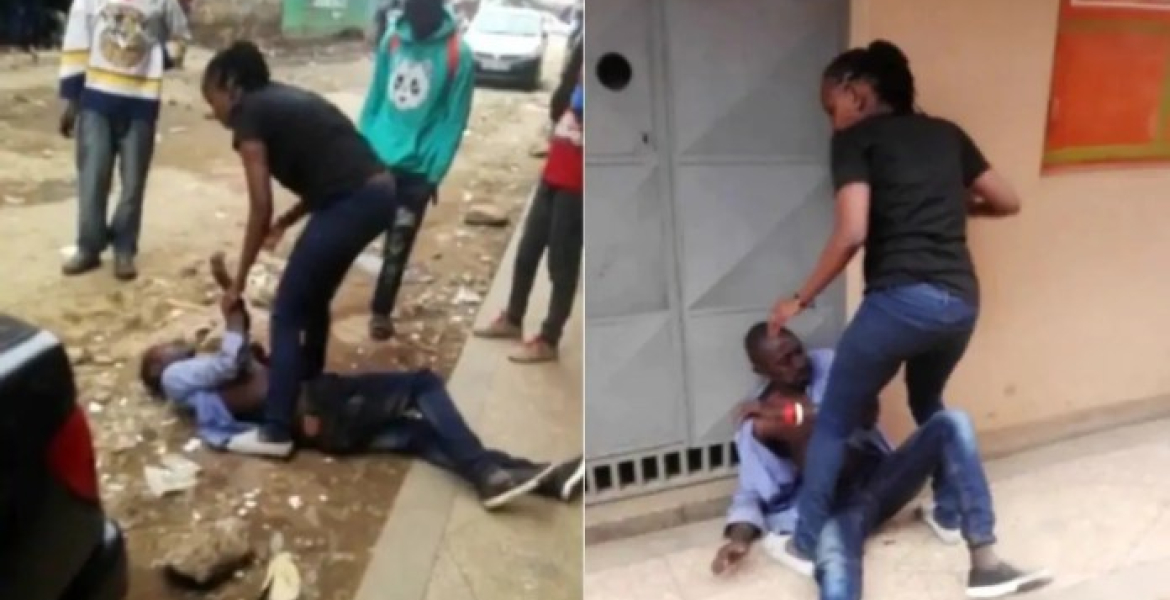 The Office of the Director of Public Prosecutions (ODPP) has launched a hunt for a city woman captured on camera assaulting a man who allegedly owed her Sh200.
In the video that has since gone viral online, the unidentified woman is seen slapping and kicking a seemingly intoxicated man as she demands her cash.
"Nipatie pesa yangu, magana meri (give me my money, two hundred shillings)," the woman is heard saying in the 45-second long video before raining him kicks and blows.
"Nipatie pesa yangu, wewe unanibeba ufala, nipatie pesa yangu hapa sikuachili," the woman kept saying as bystanders watched from a distance.
In a tweet on Monday morning, Director of Public Prosecutions (DPP) Noordin Haji said his office had initiated investigations into the incident and called on anyone with information about the incident to come forward.
"Calling on the public to provide details of this incident i.e perpetrator, location and date to inform appropriate action by the .@ODPP_KE."
A Twitter user identified as Almuran said the incident happened on Sunday in Kasarani, opposite Powerstar Supermarket, at around 2:30pm. 
calling on the public to provide details of this incident ie perpetrator, location and date to inform appropriate action by the .@ODPP_KE pic.twitter.com/dma8tzLJar

— ODPP_KE (@ODPP_KE) August 5, 2018