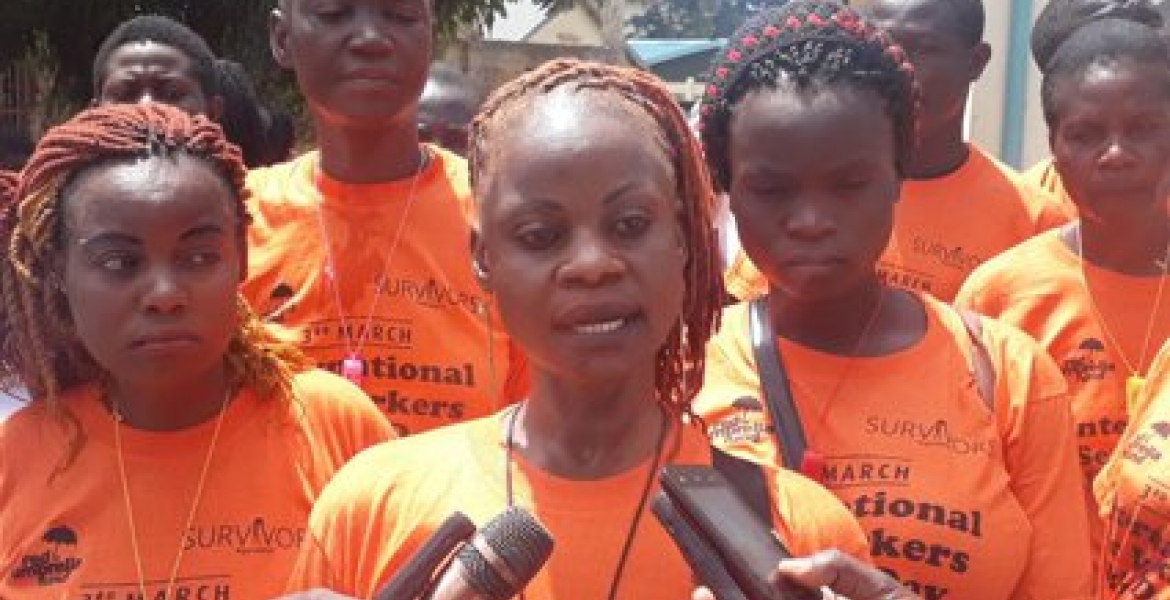 Commercial sex workers drawn from Busia County have urged the government to decriminalize their operations and allow them work freely without harassment.
Speaking Saturday when they marked the International Sex Worker Rights Day, the call girls said their work is just like any others jobs and should be legalized.
The team was led by Busia Survivors programme manager Caroline Kemunto during a cleaning exercise at Busia County Referral Hospital compound and wards. They had earlier held a peaceful procession in Busia town.
They donned orange T-shirts with words 'giving back to the society' printed on them.
Addressing the press, Ms Kemunto decried harassment of sex workers by police, assault, theft and sometimes refusal by clients to pay for the services.
"This is just a job like any other. We want it decriminalised and anybody who wishes to practice be allowed to do so without conditions. We have also encouraged our members to display high level of professionalism towards clients," Ms Kemunto said.
"When we started this organisation in 1999, HIV prevalence rate was 28 per cent but at the moment it has reduced to about six per cent. We have achieved this through sensitisation of our members on how to use condoms," she said.
Bernard Wabwire alias Mama Africa, a male sex worker said he loves his job and people should stop treating them as outcasts.
"This job puts food on my table at the end of the day and it pays well. We appeal to the National Government and County Government of Busia to protect us from harassment meted on us by police and clients who steal from us," said the father of two.
"Our female counterparts are not stigmatised like us. There are many outside there who want to join the movement but fear how the society will look at them."