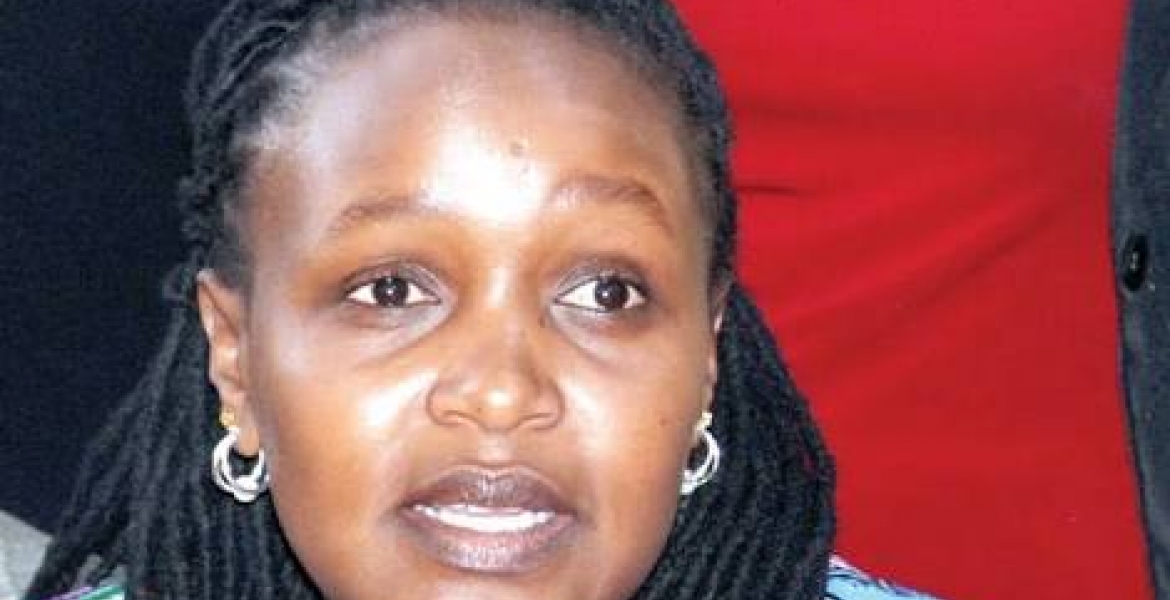 Gilgil Member of Parliament Martha Wangari has separated with her husband of five years over his 'cheating and abusive' character.
Speaking to the Standard, the Jubilee MP said she opted to risk being ridiculed and judged by the public rather than ending up dead.
She said her now ex-husband, Peter Karanja (PK) has been abusive and numerously embarrassed her in public. She says he also took another woman and moved into a house she had single-handedly built.
"I have receipts for every construction material used in the house. I bought everything and built the house. He kicked me out of the house and has placed pictures of other women in the house. I can't even get my personal effects out of the house," she intimated.
He also impregnated Ms Wangari's personal secretary and neglected the family. "He started dating my secretary behind my back and had a baby with her. Her child and my child were born four months apart. If I asked him about such a disrespectful thing as sleeping with and impregnating my secretary he would turn abusive," she continued.
"He tracked my phone and followed me as I was meeting some other women leaders. He dragged me out of the meeting, beat me up and then tried to run over me with a Mercedes car. The irony is that the car is the one I had bought him," the MP recounts.
She said the estranged husband is now attempting to sell her properties, after cashing out some of her cars.
"It's better to leave the marriage than die," she concluded.
Martha was elected as Gilgil MP in the August 8th,2017 election, after previously serving as TNA nominated senator between 2013-17.