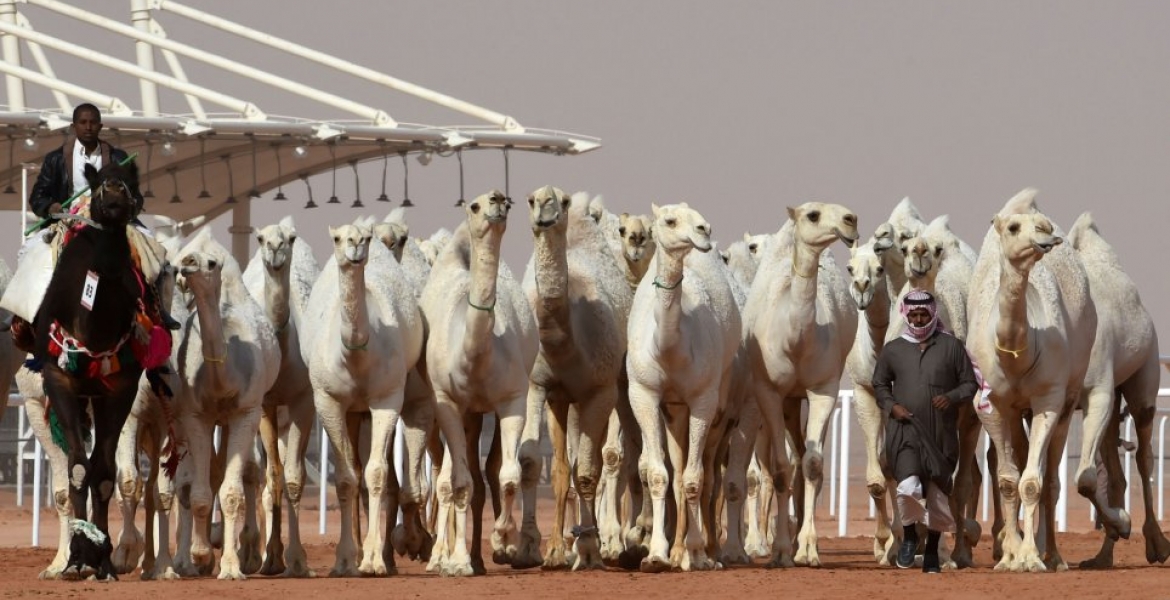 Judges have disqualified twelve camels from a Saudi Arabia "camel beauty contest" after it was established that Botox was administered to them to improve their features.
The competition is usually held at the King Abdulaziz Camel Festival in Rimah, Saudi Arabia and camels are rated not only based on their size and hump, but also their "droopy lip and large features."
In a bid to improve their chances of winning the contest, some camel owners turn to Botox and fillers to improve the animal's features. "They use Botox for the lips, the nose, the upper lips, the lower lips and even the jaw," Ali Al Mazrouei, the son of a top Emirati breeder, told The National.
"It makes the head more inflated so when the camel comes it's like, 'Oh look at how big that head is. It has big lips, a big nose'."
The National said that the pageant's winner pockets millions of dollars in prize money.