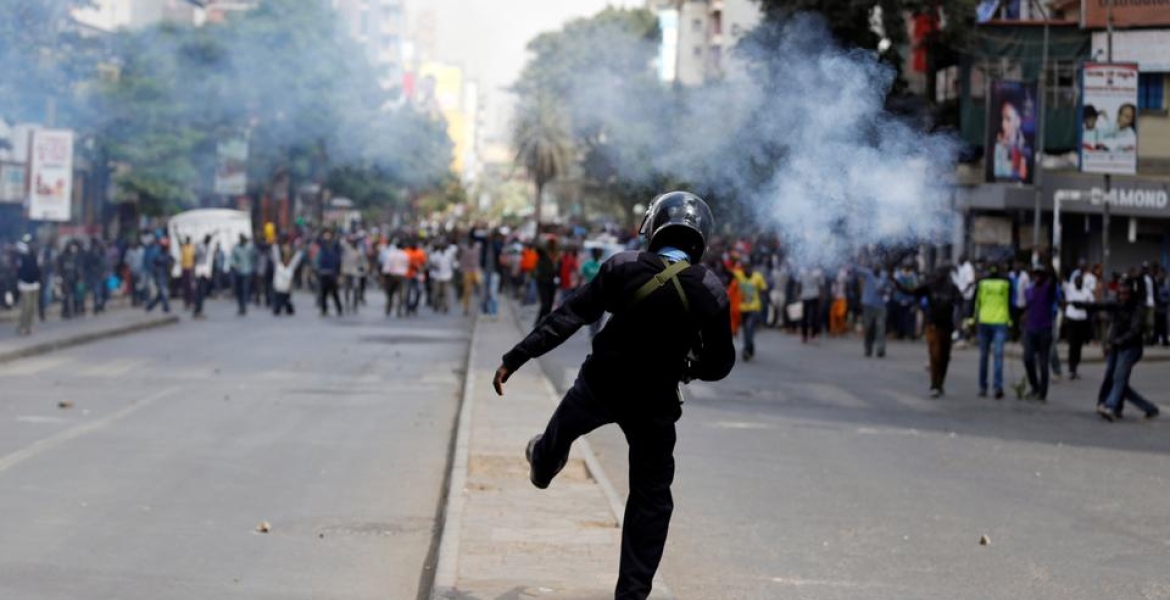 The US government and the African Union (AU) have expressed concerns over the violent protests witnessed in Kenya, leading to the loss of life, damage to property, and economic disruption.
In a statement, AU Chairperson Moussa Faki called for dialogue between President Ruto and Azimio la Umoja One Kenya coalition leader Raila Odinga, saying both parties should prioritize national unity and reconciliation.
"We recall the successful conduct of General Elections in August 2022 in Kenya and the subsequent unanimous confirmation of the election outcome by the Supreme Court," Faki said.
He added, "We reiterate our solidarity with and support for the Government and the People of Kenya's efforts working towards national unity, peace, and stability in the country."
The US, through the Principal Deputy Spokesperson for the Department of State Vedant Patel, regretted the loss of life and urged opposition leaders and protestors to refrain from violence and rhetoric that could incite violence. He also urged government security forces to act with restraint.
Patel noted that the rights to freedom of expression and association, and the right of peaceful assembly, are core tenets of democracy.
"Countries that protect these fundamental freedoms and support an open, inclusive, and empowered civil society are more stable and prosperous. Kenya benefits from having an active and vibrant civil society," Patel said.
During the opposition demonstrations on Monday, one person was shot dead and several others injured as protestors engaged security officers in running battles.
The demonstrations were declared illegal and banned by the police, leading to clashes between security forces and protesters.
The opposition has vowed to hold peaceful protests every Monday and Thursday to compel President Ruto's administration to lower the cost of living, among other demands.