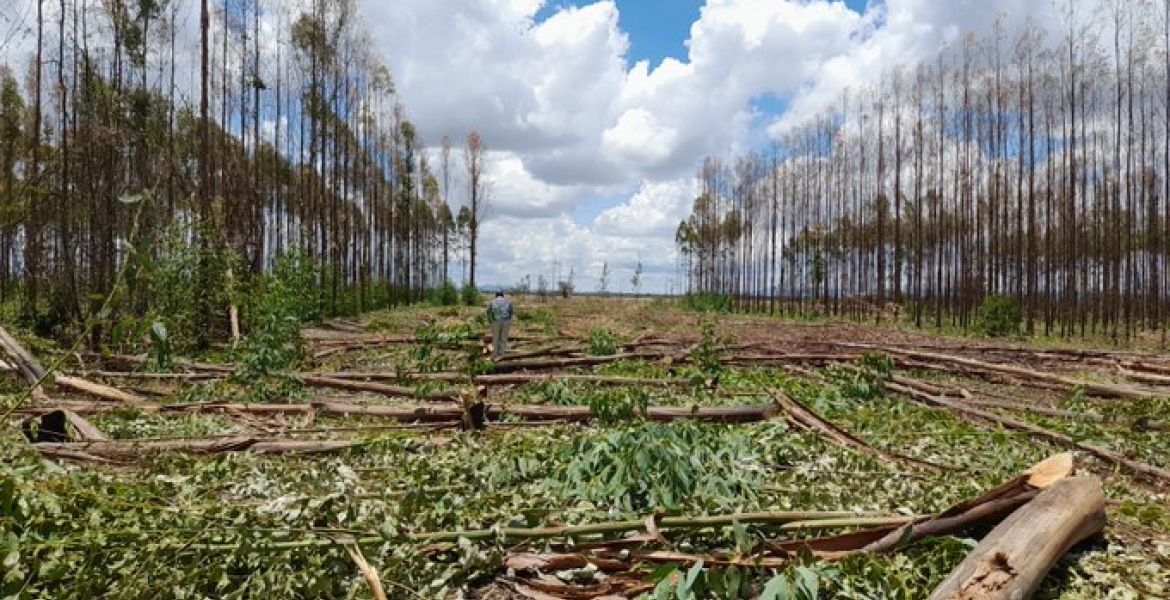 Police have launched investigations into the invasion of a Kenyatta family's farm in Ruiru, Kiambu County, and opposition leader Raila Odinga's gas plant in Embakasi, Nairobi.
On Monday morning, intruders invaded the 11,000-acre Kenyatta family-owned farm along Eastern Bypass where they cut down trees, vandalized property, and made away with sheep.
Hours later, goons armed with stones attacked Odinga's East Africa Spectre Limited in Nairobi's Industrial Area where property of unknown value was vandalized.
Inspector General of Police Japhet Koome said on Tuesday that action will be taken against the culprits.
"Our investigation into the destructions and injuries caused has begun, and those found culpable shall face the law," said Koome.
The invasions happened on the day Odinga led anti-government demonstrations in Nairobi, with protestors engaging police in running battles.
Koome claims protesters meted violence against police officers during the 'illegal' demonstrations, leaving 23 officers injured.
"Property of unknown value was destroyed in Nairobi, including two police motor vehicles and 23 officers that were injured," Koome said.
"We are appealing to the public to adhere to the rule of law when exercising their Constitutional rights to picket, petition or demonstrate. Meanwhile, we commend our Officers for discharging their duties with utmost respect for the rule of law as demonstrated by their restrain during the unlawful protests," he added.
Odinga blamed Deputy President Rigathi Gachagua for the destruction, terming it an act of crime and stupidity.
"Those cowards sent goons today to Uhuru Kenyatta's farm. They have also resorted to sending people to my Spectre factory. We have followed the constitution in our politics and protests. Those invading other people's farms and factories are cowards. Mr Gachagua, the so-called child of the Mau Mau!" he said.
The ODM party leader maintained that the opposition coalition will not be cowed, reiterating his commitment to fighting for justice.