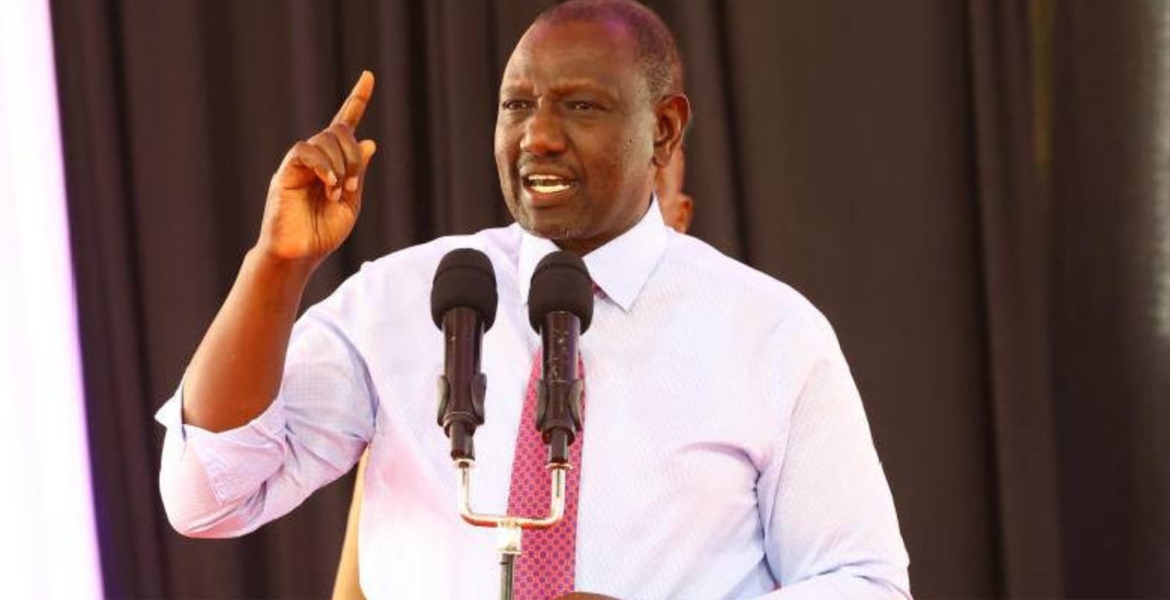 President Ruto on Friday said at least 800,000 Kenyans have defaulted on their Hustler Fund loans.
While giving an update on the Hustler Fund, Ruto indicated that the defaulting was recorded between November 30th, 2022, when the fund was unveiled, and February 2nd.
"About 800,000 are behind schedule in payment but it is my hope that they will refund to be able to borrow more," he said.
Ruto pledged to increase the loan limit of six million out of the 14.2 million Hustler Fund subscribers regularly serving their loans.
"I also committed to the people of Kenya that beyond saving, every member who borrows on Hustler Fund, if they repay, will have an opportunity to borrow more," he said.
"Of the 14.2 million, we have identified 6 million of them to increase their credit limit. Some of you will access double what you have been accessing, another 8 percent of what you have been accessing."
The president further said they will be reviewing credit limits after every four months in a bid to raise individuals' limits.
"We are going to review the credit limit of every member every four months. We will add an additional ceiling for you so that we can grow everybody," President Ruto said.
The fund has attracted over 18 million Kenyans, with Sh17 billion borrowed while savings have hit Sh850 million, Ruto said.
The Hustler Fund aims to provide loans of between Sh500 and Sh50,000 to low-income earners to invest in their businesses. The loan attracts an annual interest rate of 8% calculated per day, with the repayment period capped at 14 days.
When a customer borrows, the approved loan is sent directly to their mobile money account, deposits 95% of it in their money wallet, and the remaining 5% in their savings account. The 5% that goes toward the savings plan is split into 30% for short-term savings and 70% for long-term (pension) savings.
If the loan is not repaid in 14 days, the customer's credit rating is affected and the customer is given 15 more days and if the loan is not repaid, the interest rises to 9.5% per year
After more than 30 days of default, the borrower loses all the credit scores accumulated and the Hustler Fund account is frozen.