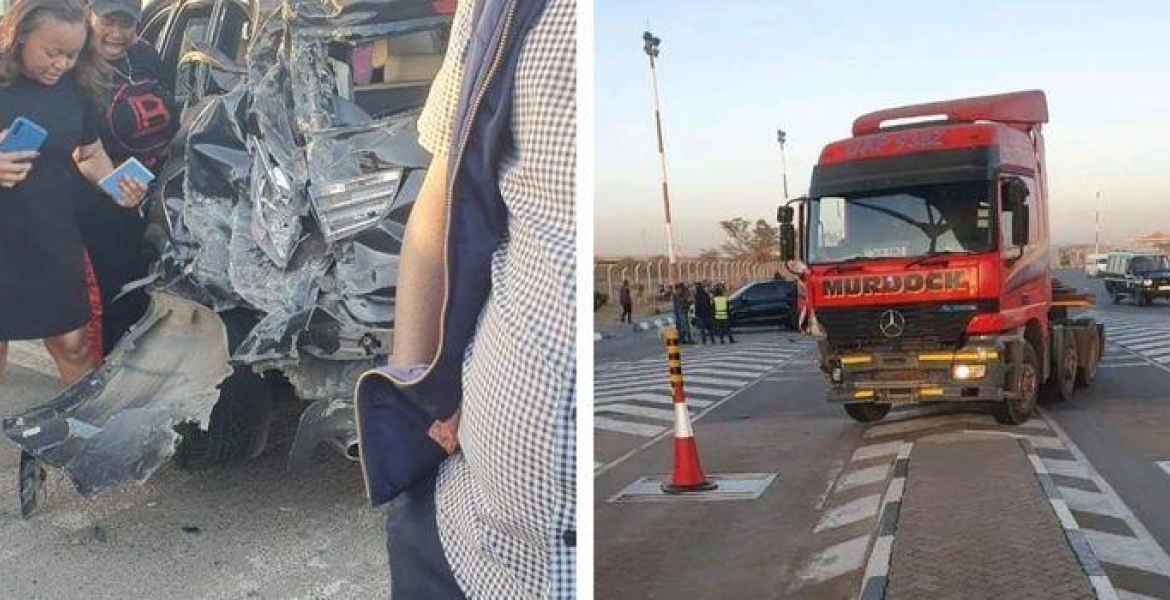 Wiper party leader Kalonzo Musyoka's son Kelvin has been hospitalized after being involved in an accident.
Kelvin was among the four people who were injured after a lorry rammed into their vehicle at the Jomo Kenyatta International Airport (JKIA) on Saturday, according to reports.
The accident happened at the JKIA primary screening yard when a truck driver allegedly lost control and hit their car from behind.
Photos taken at the scene showed the SUV badly damaged.
Police said the victims were headed for the airport at the time of the accident.
Paloma Gatabaki, the spokesperson of the Stephen Kalonzo Musyoka (SKM) command centre, confirmed the accident.
"The family of Kalonzo Musyoka would like to thank all who have called and texted concerning the accident at JKIA involving Kevin. The first responders to the scene were extremely professional and diligent and we thank God for them," the statement read.
Kelvin's elder brother Kennedy, who is an East African Legislative Assembly (EALA) MP, said he was in stable condition.
"My brother Kelvin Musyoka is in a stable condition after being involvedin an accident at the Jomo Kenyatta International Airport (JKIA)," he wrote.
Reports indicate the driver of the lorry fled from the scene immediately after the accident.