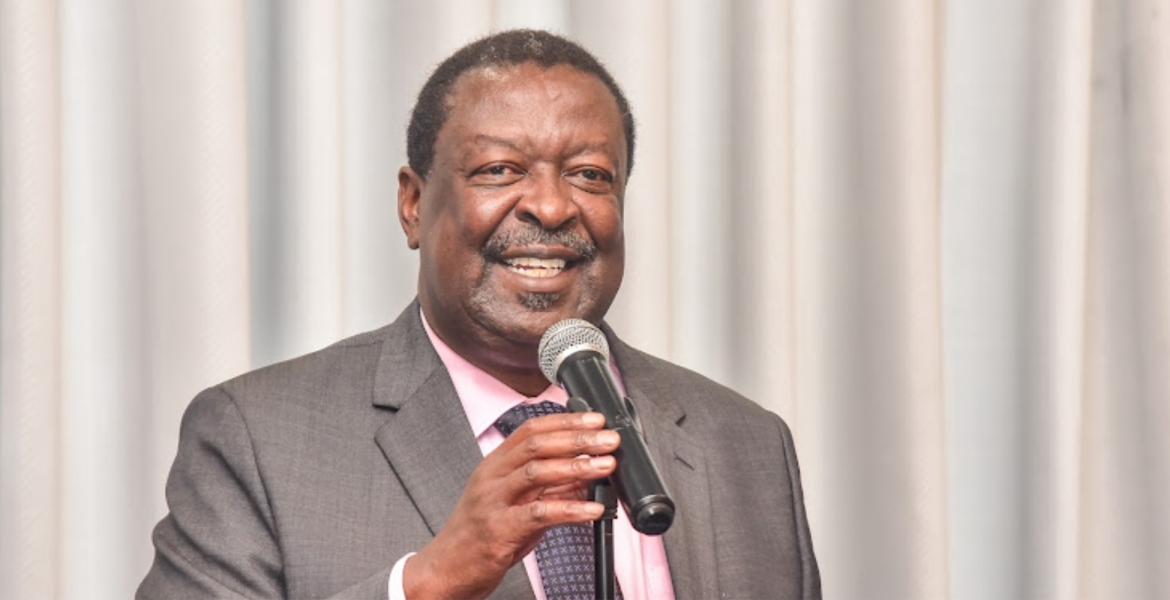 Prime Cabinet Secretary Musalia Mudavadi has dismissed fresh claims by the Azimio coalition that Raila Odinga won the August 9th, 2022 presidential election.
Mudavadi termed the claims as laughable, wondering why the alleged evidence of rigging was not presented to the Supreme Court in the petition challenging President Ruto's victory.
"It is hot air. Where was the whistleblower when matters were before the Supreme Court?" Mudavadi posed.
A whistleblower claiming to be an IEBC insider claimed that Odinga garnered 8.17 million votes (57.53 percent) against Ruto's 5.91 million votes (41.66 percent) in the last election.
Citing the dossier, the Azimio coalition reiterated its stand that the electoral commission rigged the presidential elections in favor of Ruto.
"We have no reason to doubt the information, which confirmed our fears," Jubilee secretary general Jeremiah Kioni said.
He added: "Since last year we maintained that the elections did not reflect the will of Kenyans. We still maintain that there was manipulation and rigging."
But Mudavadi said the people behind the new claims are "simply testing the imagination of Kenyans", adding that the results were in the public portal and they were announced in accordance with the law.
He added that international observers and civil society concurred that the elections were open and transparent.
"The Supreme Court unanimously affirmed and validated the results. Where is this whistleblower coming from with the new figures?" he posed.
Ruto was declared the winner of the election with 7,176,141 votes, representing 50.49 percent of valid votes cast, beating Raila who had 6,942,930 votes (48.85 percent).