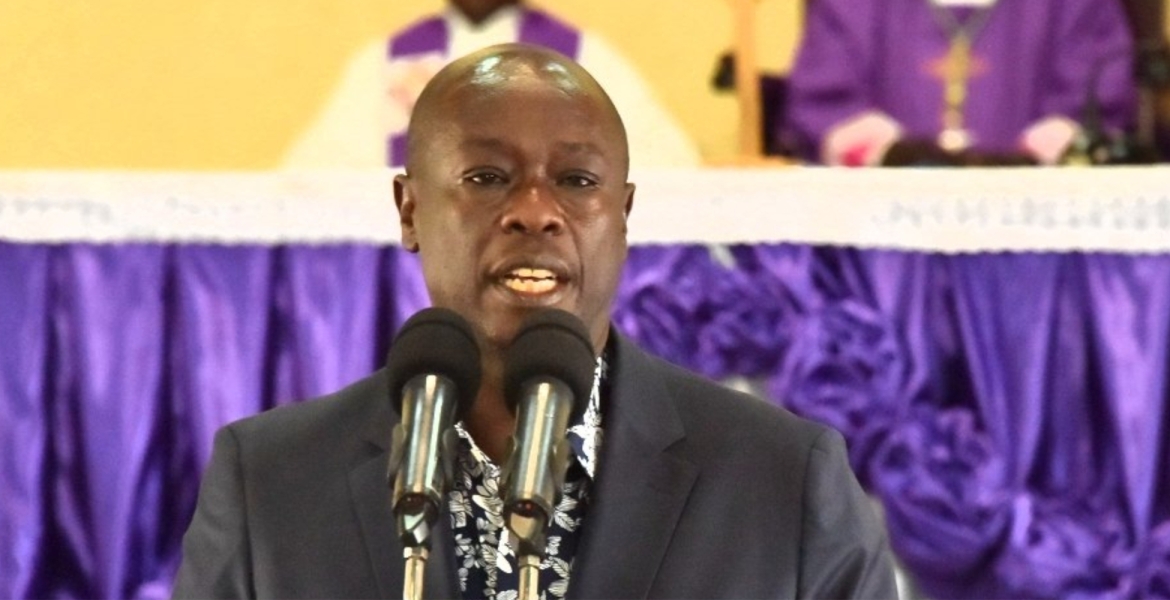 Deputy President Rigathi Gachagua has backed Inspector General of Police Japhet Koome's directive for police officers to make use of firearms when faced with danger.
Gachagua, who spoke during a church at Maralal Cathedral Parish in Samburu on Sunday, stated that police officers should not hesitate to protect themselves whenever threatened by gun-wielding criminals 
"The Interior CS and the police IG have spoken and I would want to reiterate that for police officers to protect you they must first protect themselves. If you have a weapon, threatening the police won't be good," said Gachagua.
"And there is nothing wrong. So if you have a weapon do not try threatening police officers. For police officers to protect you they must protect themselves, so let nobody try them, it will be bad."
During a memorial service of fallen officers at the Administration Police Training College (APTC) on Friday, Koome assured cops of his support if they are arrested for defending themselves with a firearm.
"Officers, we don't want to hear you've been hurt, your hand cut yet you have a gun with you. Count on the IG to stand with you. We have a committed CS. Do not be cowed by the busybodies who keep on calling for the arrest of police officers. Today we are mourning and I don't see them anywhere," he said.
"We will not be intimidated or cowed, we are going to discharge our mandate as stipulated in the constitution of this country."