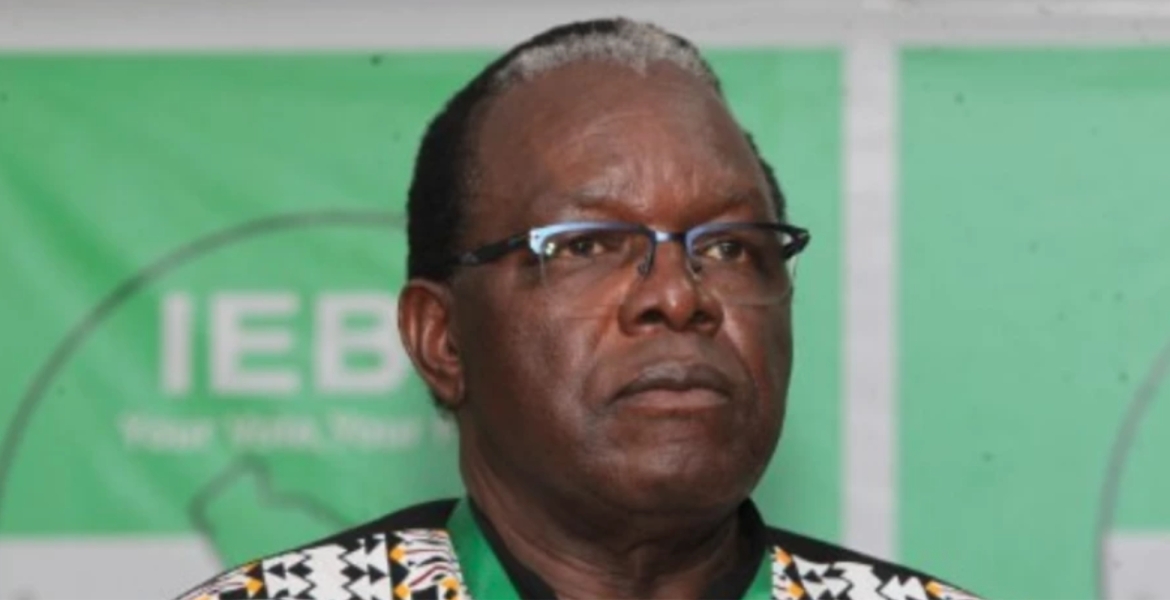 Embattled IEBC commissioner Justus Nyang'aya has resigned from the electoral commission hours after President Ruto suspended him and three others to pave way for an investigation by a tribunal.
In a letter addressed to President Ruto on Friday, Nyang'aya said he was grateful for the opportunity to serve the country, saying the decision to resign was motivated by the desire to put the interests of the country above personal ones.
"It is with a heavy heart that I tender my resignation as a commissioner of the Independent Electoral and Boundaries Commission (IEBC) effective today," reads the letter.
"In the last few weeks, I have had serious soul searching and being a man of faith, prayed fervently so that I may have the wisdom to make a decision that is in the best interest of the country. We all agree that the best interest of the nation must always supersede our individual interest."
He added: "I have always endeavored to act in the best interest of the country, although my actions, taken in good faith have been misconstrued. I am grateful that I have been given an opportunity to serve our great nation and intend to continue doing so In other capacities."
On Friday, the president suspended Nyang'aya alongside IEBC Vice Chairperson Juliana Cherera, and commissioners Irene Masit, and Francis Wanderi a day after the National Assembly approved a report by the Justice and Legal Affairs Committee (JLAC) recommending the formation of a tribunal to investigate the conduct of the four, who disowned the results of the August 9th presidential election.
The committee determined that the petition filed against the four commissioners raised enough grounds to warrant their removal from office.
Ruto went on to appoint High Court Judge Aggrey Muchelule as the chair of the tribunal whose members include Carolyne Kamende Daudi, Linda Gakii Kiome, Mathew Njaramba Nyabena and Col. (Rtd.) Saeed Khamis Saeed.
The tribunal was tasked with reviewing the petition and looking into the allegations made in it in order to remove the four commissioners. It shall then prepare and submit a report with recommendations and use all the legal authority granted to it for the proper discharge of its mandate.