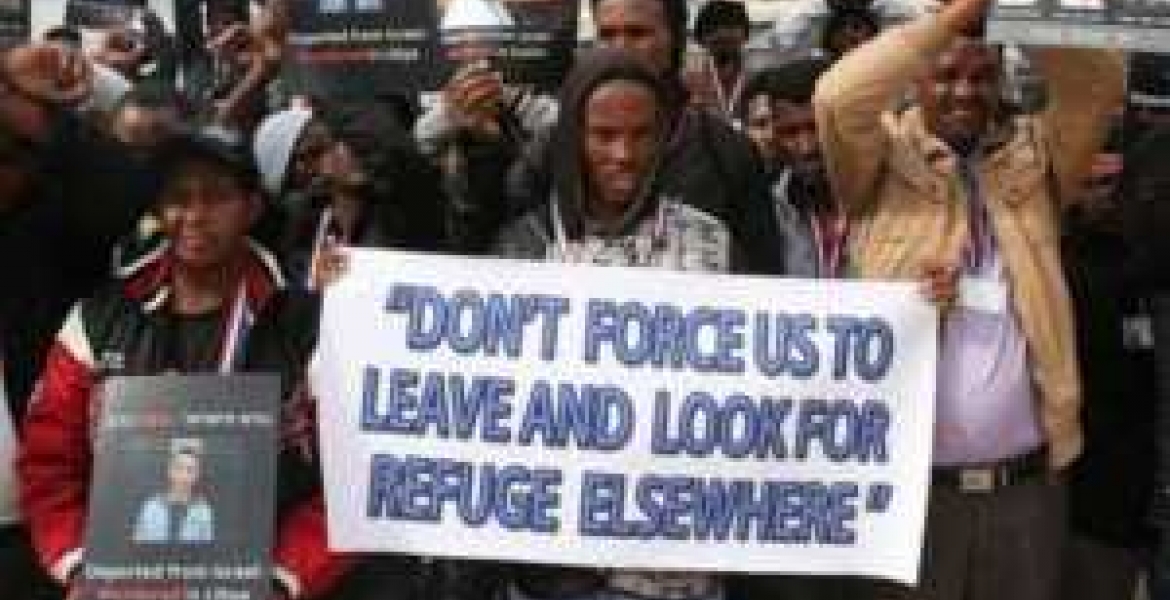 The Israeli government has announced a 90-day ultimatum to thousands of African immigrants to leave the country, failure to which they will be imprisoned.
In a statement, Israeli said it will give the migrants up to $3,500 (£2,600) to return to their home country or third countries .
However, the United Nations refugee agency has termed the controversial plan as violation of international and Israeli laws, but Israeli government said their return will be humane and "voluntary".
Children, elderly people, and victims of slavery and human trafficking will however, be exempted from the repatriation plan. Israel's Population and Immigration Authority spokesperson told the BBC there are currently 38,000 "infiltrators" in Israel, of whom just 1,420 were being held in detention facilities.
A large section of the migrants, who mostly hail from Eritrea and Sudan say they escaped to Israel to seek asylum after fleeing persecution and conflict, but the authorities in Israel regard them as infiltrators.
Israeli Prime Minister Benjamin Netanyahu has been quoted in the past claiming that an uncontrolled influx of African migrants could threaten Israel's Jewish culture.