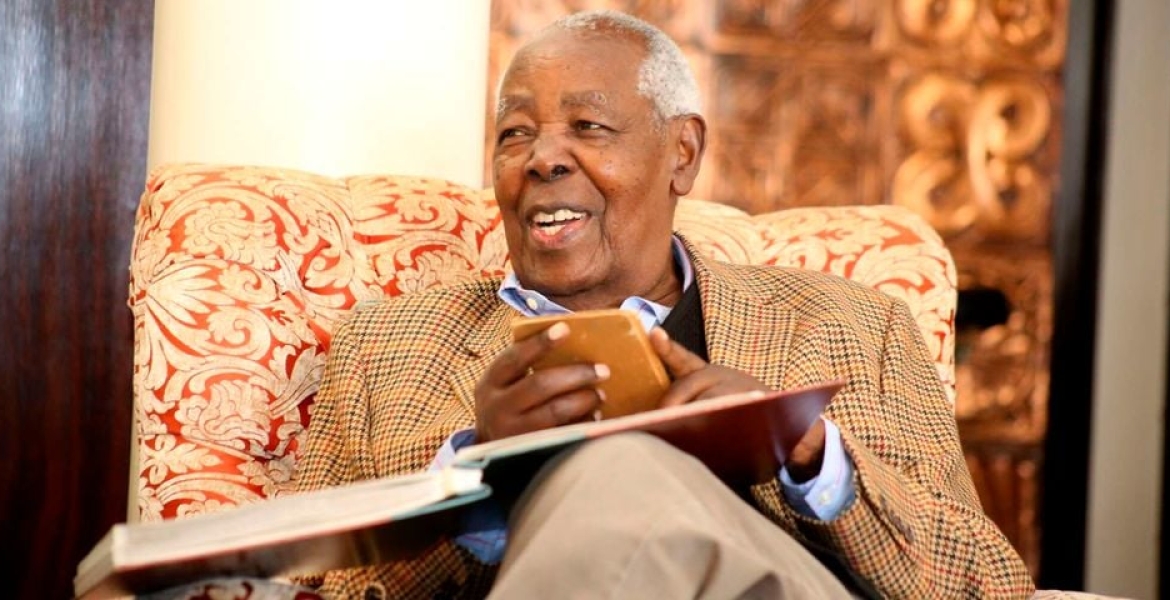 Kenya's second post-independence Attorney-General James Karugu is dead, the family confirmed on Thursday.
Karugu, described as the country's most independent attorney-general, died on Wednesday night at the age of 86, his daughter Victoria Karugu said.
The deceased served as the deputy public prosecutor in the 1970s until April 1980, when he was named the new Attorney-General by then President Daniel Arap Moi to replace Kenya's first AG Charles Njonjo, who quit his position to join politics.
Karugu surprised the nation after he resigned 17 months later in 1981 for unexplained reasons, and retreated back to his coffee farm in the outskirts of Kiambu town.
Karugu stayed out of the spotlight until 2019 when his children Victoria Nyambura, Eric Mwaura, and Rose Gathira sued two women who were seeking to inherit their father's wealth.
On behalf of their dad, the three petitioned the High Court's Family Division, charging Lucy Muthoni and Hellen Wambui Mwaura with constitutional rights violations and making false claims to be his wives.
They said their dad was diagnosed with progressive dementia in 2015 and claimed that opportunists were taking advantage of this to try and swindle him.
Karugu's father sold their four-acre farm in Chura, Kiambu, to send him to the United States for studies. While studying history and political science at Bowling Green State University in Ohio, Karuru worked as a babysitter for Scott Hamilton, who later became an Olympic champion. 
He later went to the UK to study law before returning to Kenya.