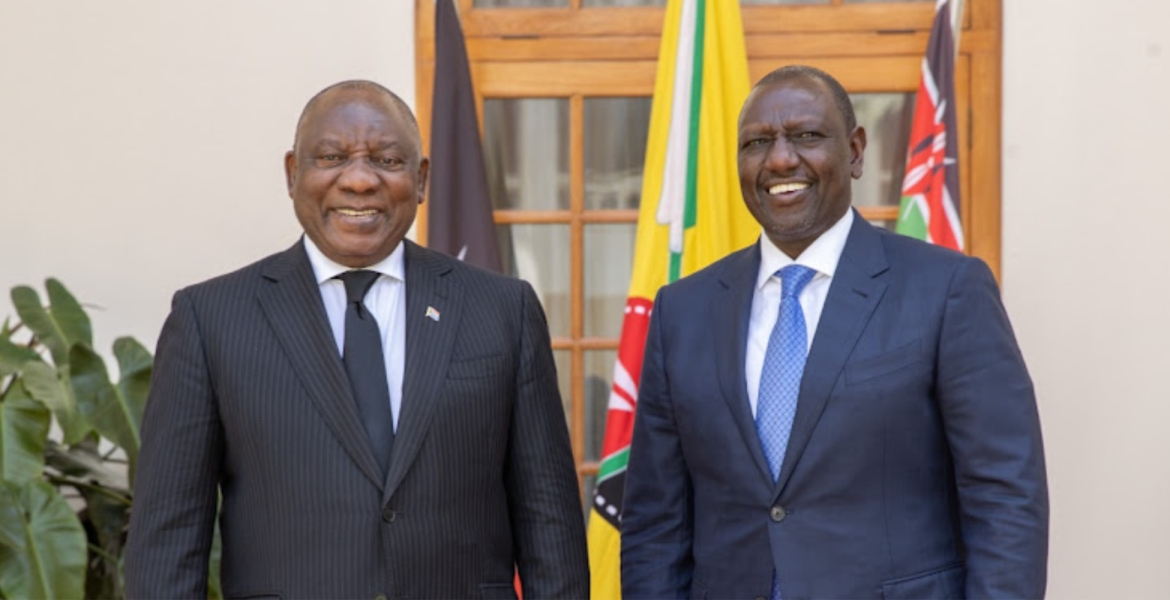 President Ruto has announced a 90-day visa-free travel to South Africa for holders of the Kenyan passport with effect from January 1st, 2023.
The announcement followed bilateral talks between President Ruto and his South African counterpart Cyril Ramaphosa at State House, Nairobi on Wednesday.
"Kenyans holding ordinary passports will be allowed to enter South Africa on a visa-free regime for up to 90 days per calendar year," Ruto said at a joint media briefing at State House.
"I express Kenya's appreciation for the progress we've made in the long-awaited visa-free regime between Kenya and South Africa," he added.
The two presidents also agreed on a return policy when immigration laws are breached.
President Ramaphosa arrived in Kenya on Tuesday for a two-day state visit, during which he will hold talks with Ruto aimed at strengthening bilateral relations between the two countries.
Ramaphosa, who is visiting at the invitation of President Ruto, is also scheduled to attend a conference on trade and investment between Kenya and South Africa at the Kenyatta International Convention Centre (KICC).
Last year, Kenya and South Africa formed a joint presidential task force to resolve visa-related restrictions between the two countries.
The team was expected to look into visa issues affecting the two countries and report to former President Uhuru Kenyatta and Ramaphosa within six months.
At the time, Ramaphosa said the task force would remove visa restrictions between Kenya and South Africa, with a focus on businesspeople, students, and those seeking medical attention.
"Those that can be addressed and solved immediately such as business travel, medical and students they should find solutions for and have those implemented; but in any event report to us within 6 months," Ramaphosa said.
South Africans visiting Kenya do not need a visa, whilst Kenyans pay Sh5,350 for a South African Visa.