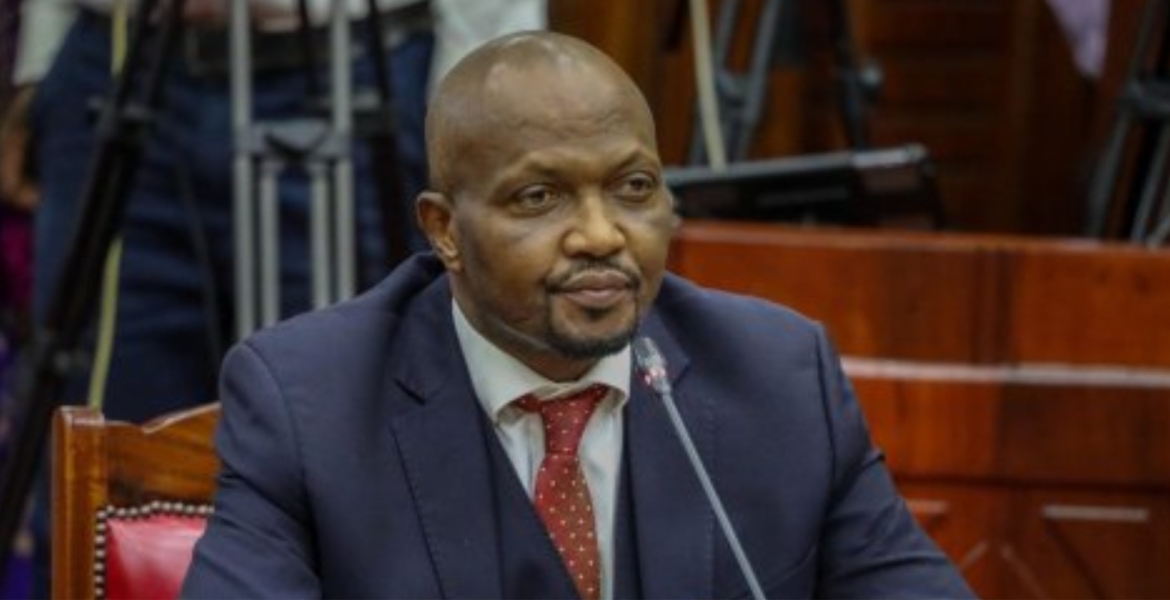 Trade, Investment and Industry Cabinet Secretary nominee Moses Kuria on Tuesday told the National Assembly Committee on Appointments that he is worth roughly Sh750 million.
Kuria, who appeared before the committee for vetting, said his fortune includes real estate developments and shares held in various companies in the manufacturing, fintech, and energy sectors.
"My financial net worth is Sh750 million. My net worth comprises of real estate developments, shares held in unlisted companies in my business concerns, manufacturing, fintech, and in the energy sector," said Kuria.
Kuria, a former MP for Gatundu South Constituency, said he graduated with a Bachelor of Commerce degree from the University of Nairobi in 1993 and went on to work for Total Kenya and other companies between 1994 and 1995.
He then joined Standard Chartered Bank in 1995 and worked there until 1999 when he was hired by a bank in the Kingdom of Saudi Arabia called Al-Rajhi Bank, the largest Islamic bank in the world.
Four years later, he left the bank and teamed up with other colleagues in the Gulf region to form a banking and financial sector consultancy firm.
"I came back to Kenya in 2007 at the invitation of the late Mwai Kibaki, who was my friend, and he asked me to assist as a consultant in his government. I worked in that role until 2008, then joined the then Minister for Trade, Uhuru Kenyatta, as his Technical Advisor on trade matters," he told the vetting committee.
"Later when Uhuru Kenyatta was transferred to the National Treasury as Minister for Finance, I moved there also as his Technical Advisor, until his election as President in 2013."
Kuria was elected the MP for Gatundu South in a by-election in 2014 following the demise of then MP Joseph Ngugi. He served as Gatundu South MP for two terms until August this year when he unsuccessfully contested for the Kiambu governor seat.