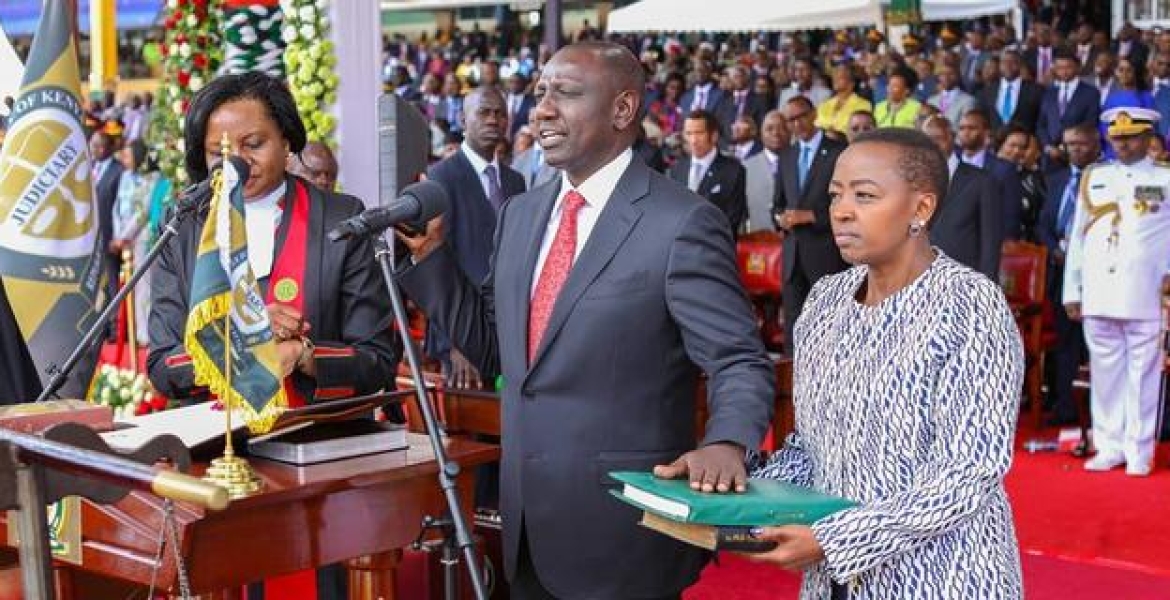 September 13th has been declared a public holiday to pave the way for the swearing-in of President-elect William Ruto. 
The announcement was made on Tuesday by the Assumption of the Office of President Committee which is chaired by the Head of Public Service Joseph Kinyua.
"The day of the wearing-in shall be a public holiday of general observance throughout the territory of the Republic of Kenya," Kinyua said in a statement.
The committee further announced that the inauguration ceremony and handing over of power will be done at Moi International Sports Centre in Kasarani, Nairobi, between 10.00 am and 2.00 pm.
"As per the law, this must take place anytime between the hours of 10 am and 2 pm and thereafter the deputy president-elect will also be sworn in," Kinyua added.
Chief Registrar of the Judiciary Anne Amadi will administer the oath of office to the president-elect and deputy president-elect in presence of Chief Justice Martha Koome.
Once the president-elect takes an oath, the outgoing president is expected to hand over the instruments of power such as the Constitution and the sword of power before leaving for State House to officially hand over to his successor.
The National Treasury allocated Sh200 million to the Assumption of Office Committee to organize the inauguration ceremony of the president-elect.
The 20-member committee is tasked with facilitating the handing-over process between the outgoing president and the president-elect, organizing security, personnel, and facilities needed for the president-elect, facilitating the briefing of the president-elect by various public officers, and organizing the swearing-in ceremony of the president-elect.
Ruto, 55, will be sworn in on Tuesday after the Supreme Court on Monday unanimously upheld his win in the August 9th presidential election.