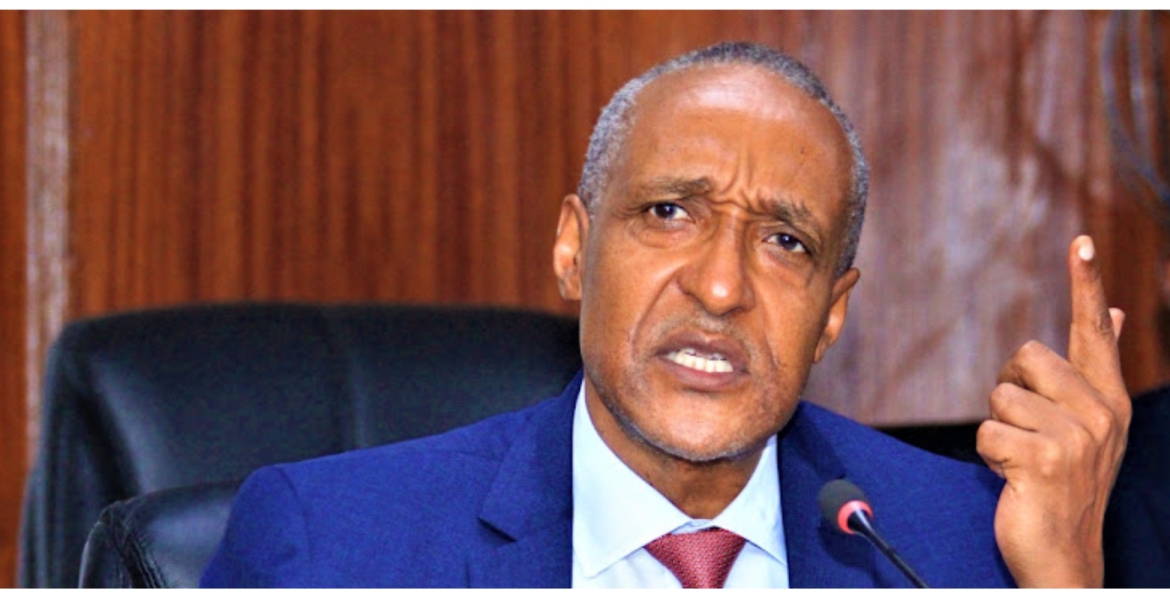 Foreign Affairs Principal Secretary Amb. Macharia Kamau has irked Kenyans on social media over his comment on the mistreatment of Kenyan domestic workers in Saudi Arabia.
PS Kamau made the comment after a Twitter user named Lizz-Ntorinja Mutuma questioned why the government remains silent and has never addressed the mistreatment of Kenyan workers in the Middle East.
Mutuma's tweet was in reference to the latest incident where 24-year-old Diana Chepkemoi, who is ailing, was being held by her employer in Saudi Arabia against her will.
"But for how your long will our sisters continue being enslaved in the middle east? Does it have to always get here for Gov't to intervene? How many lives have been lost in the past? Still, these rogue agencies that send these young girls out there exist? What is being done?" Mutuma posed on Twitter.
In response, PS Kamau defended the government and instead blamed Kenyans for ignoring warnings against sending domestic workers to Saudi Arabia.
"Please. We have told Kenyans repeatedly to stop sending this category of workers to Saudi. You've chosen not to listen," PS Kamau said.
His response rubbed up some Kenyans on Twitter the wrong way. 
@ANewDawn2020 tweeted: "Stop being an escapist. Who licenses those agencies after paying the fee? Who gives the workers visas? Is not the government? If you had an iota of shame you wouldn't shift the blame but take responsibility!"
@WachiraLynne said: "Privilege really is quite something, "You have chosen not to listen", you poor people. Some of the young girls going to Saudi come from so deep in the villages and some have never heard of these warnings. Take action against agencies or compel Saudia to treat Kenyans better."
@KennethWaKibe quipped: "If this is the kind of reasoning coming from an ambassador, then we're screwed! I expected him to come up with tangible solutions like we are negotiating with Saudi govt. over slavery & labor."
@tichophil posed: "OK Ambassador whoever. Question, who then constantly, continually licenses these very agencies that take Kenyans to Saudi? You work for us & your work should be to protect us. Your work should be to take a very hard stance at the Saudi government but instead, this? What a waste!"