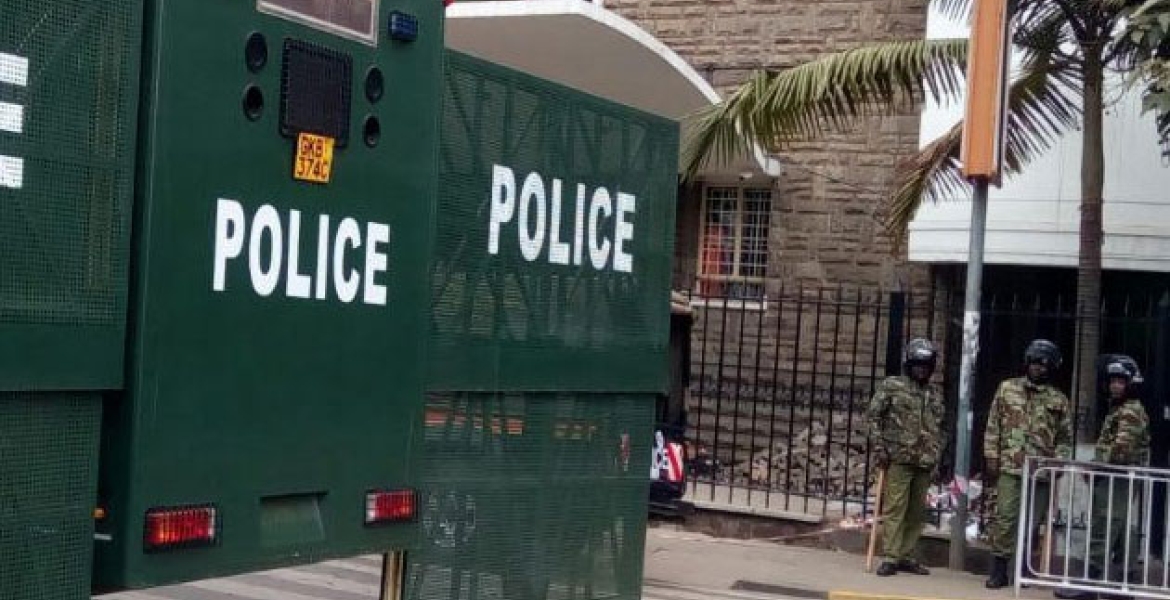 The National Police Service (NPS) has announced the closure of three roads in Nairobi ahead of Monday's Supreme Court judgment on the presidential petition.
NPS said the roads will be barricaded two hours before the judges of the apex court convene to deliver their decision.
Ngong Road will be closed at the junction of Ngong Road 1′ Avenue (opposite NHIF). No motorists will be allowed to access the CBD through Kenyatta Avenue via Cathedral Road but instead are advised to use Haile Selassie Avenue.
Cathedral Road/Milimani Ngong Road which accesses Milimani Law Courts will be closed at Kenyatta Avenue/ Valley road Junction (NSSF). Only vehicles heading to the court will be allowed. All other motorists are advised to use Valley Road.
Cathedral Road/Haile Selassie Avenue junction will be closed and motorists are advised to use alternative route of Haile Selassie/Ngong Road.
"Access to the Supreme Court shall be limited to the public, and all roads leading to the court premises shall remain closed," NPS said in a statement.
"We wish to advice the general public to avoid gathering at the Supreme Court during the Ruling, or congregating in public gatherings, but follow the proceedings from the comfort of their homes."
The police service further assured Kenyans that security has been beefed up across the country and urged them to remain calm and peaceful even after the judgment is issued.
"The public should not therefore panic and migrate from their homes or ordinary places of residence in fear and anticipation of chaos," NPS said.