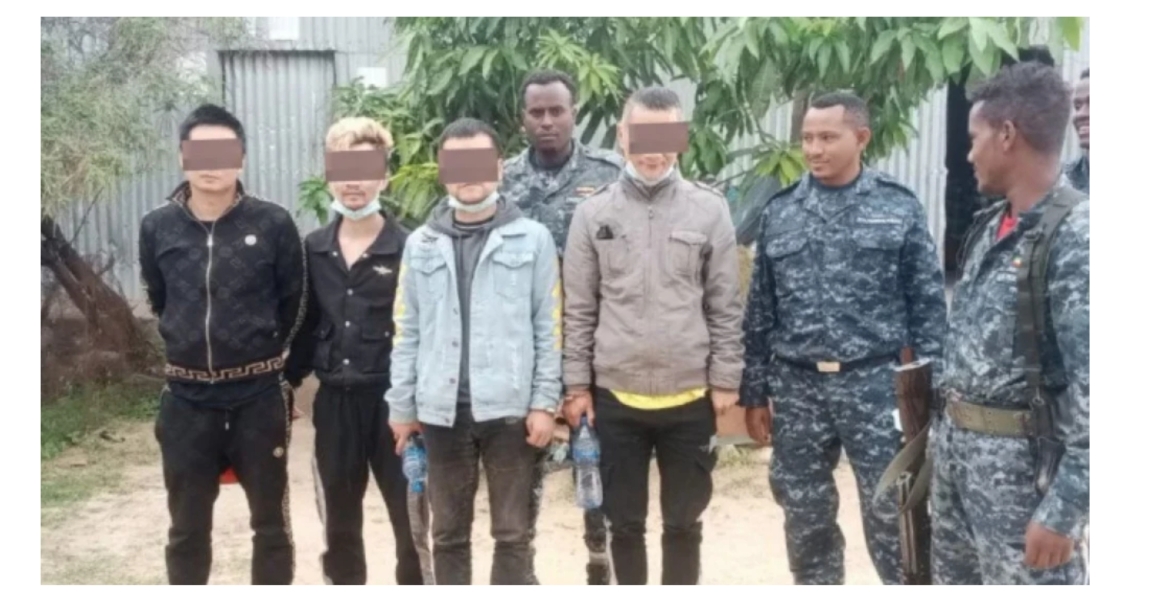 Kenyan authorities have handed over four Chinese nationals wanted in Ethiopia for the murder of their compatriot in Addis Ababa.
Huang Zhipeng, Liv Jie, Wang Ming and Chao Fu Xiuzaong were handed over to the Ethiopian Federal Police's (EFP) national Interpol team on Friday. 
The four are accused of killing another Chinese national identified as Fu Hui at a Chinese restaurant on the fifth floor of Tolosa Legesee building in Addis Ababa before fleeing to Kenya, according to The Addis Standard.
EFP National Interpol Director Tsegaye Haile said the suspects were arrested following a synchronized information exchange between Addis and Nairobi, 24 hours after the Ethiopian police placed a 'red notice' alert on the four. Investigations into the alleged murder are currently ongoing.
The handover of the four Chinese nationals comes on the back of a meeting between Kenya's Inspector General of Police Hillary Mutyambai and his Ethiopian counterpart Commissioner-General Demelash Gebremichael at EFP Headquarters in Addis Ababa in February where they discussed various matters including how the two counties would cooperate and work together to fight regional and transnational crime.