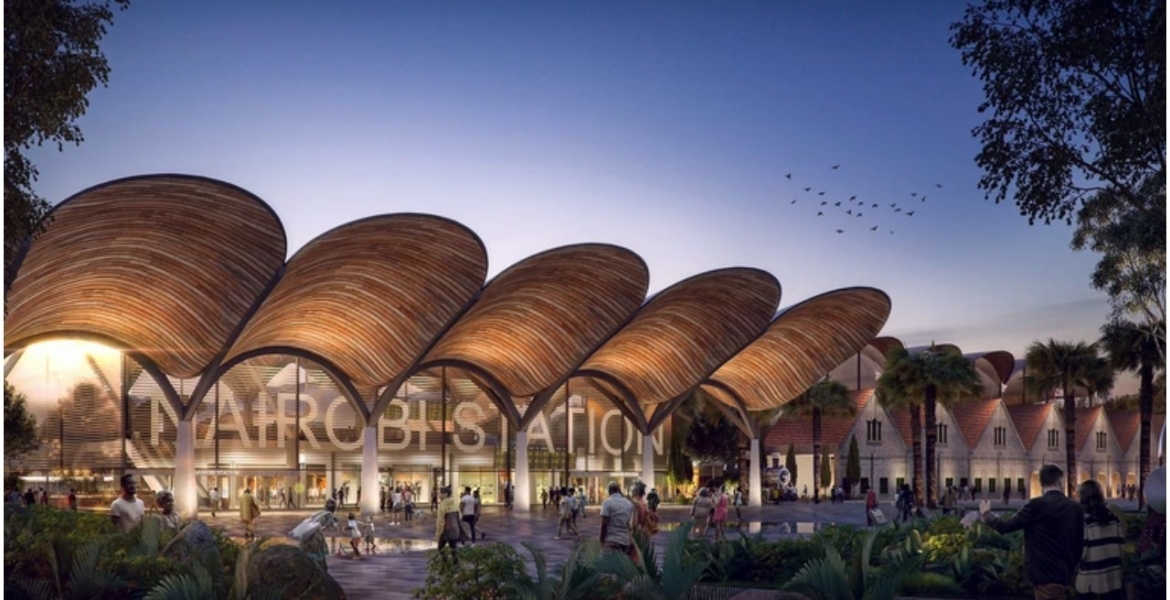 An artistic impression of the new Nairobi Central Railway Station
The construction of the new Nairobi Central Railway Station is set to commence in July after final designs were handed to the government.
British engineering company Atkins Global designed the new station in collaboration with Nairobi-based consulting engineering company Howard Humphreys.
The modernized station will be the heart of the larger Nairobi Railway City, a project requested by President Kenyatta during his meeting with British Prime Minister Boris Johnson in London in January 2020. The Sh30 billion mega project will be funded by the United Kingdom through a Public-Private Partnership.
The new eight-platform Nairobi Central Railway Station will host modern shades and a glass-built waiting bay and will have a marketplace, local heritage, a covered sitting area, and a Bus Rapid Transport (BRT) section.
Kenya Railways Managing Director Philip Mainga said the project will be set up on 425 acres of Kenya Railways land and will be incorporated into the new Nairobi integrated transport system.
 "We have a lot of underutilized land that we want to develop the railway city on. We want people to use this facility and enjoy seamless transportation," said Mainga.
The climate-resilient project is meant to ease mobility and interconnectivity within the city and its environs and is expected to be completed in three years.
"The project is a PPP project and to the private partners this presents a good return on investment. This will also help in structuring how the government envisions the city becoming a city of the future," Transport Principal Secretary Joseph Njoroge said.