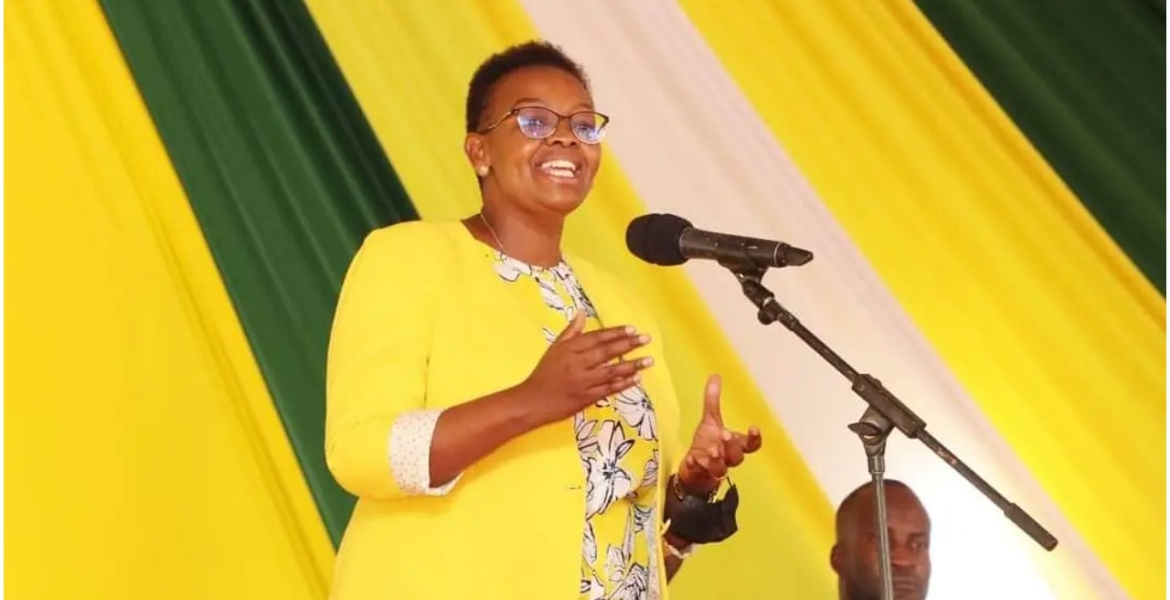 UDA Secretary-General Veronica Maina
UDA party has written to President Kenyatta expressing concern over incidents of violence witnessed at Deputy President William Ruto's political rallies.
In a letter dated January 17th, UDA Secretary-General Veronica Maina called for the president's intervention, accusing the State of turning a blind eye to rogue behavior. She blamed Raila Odinga's ODM party for the incidents, claiming the former prime minister's team was using violence to advance political strategies.
"We write to express our profound concern about recent deeply worrying security incidents, sustained by official inaction and condonement by the state, and their implications in the light of the Impending General election, and national stability in general," Maina said in the letter copied to International Criminal Court (ICC) prosecutor.
UDA claims that Raila's team appears to get away with violence and incitement because he is a party in the 2018 handshake with Kenyatta.
Maina cited several incidents of violence targeted at the deputy president, including Sunday's rally at Jacaranda Grounds in Nairobi where youths pelted attendees with stones.
UDA wants President Kenyatta to assure Kenyans that the government will be impartial during the electioneering period. 
"Without your impartial and proactive enforcement of the legal framework to uphold Constitutional freedoms, human rights, democratic participation, and national cohesion, your government will in effect be enabling the ODM and Azimio to set the stage for an extremely troubled General Election season in 2022," said Maina.
"We, therefore, demand an assurance from Your Excellency, as the chairman of the National Security Council, that Kenyan lives and property remain protected under the law. That the instruments of State and security apparatus will not be deployed in a partisan manner, or to cause mayhem and deaths to propel a preferred candidate to victory, hence compromising the constitutional right of 50 million Kenyans to have a say in a free fair, transparent and peaceful election guaranteed by the Constitution."