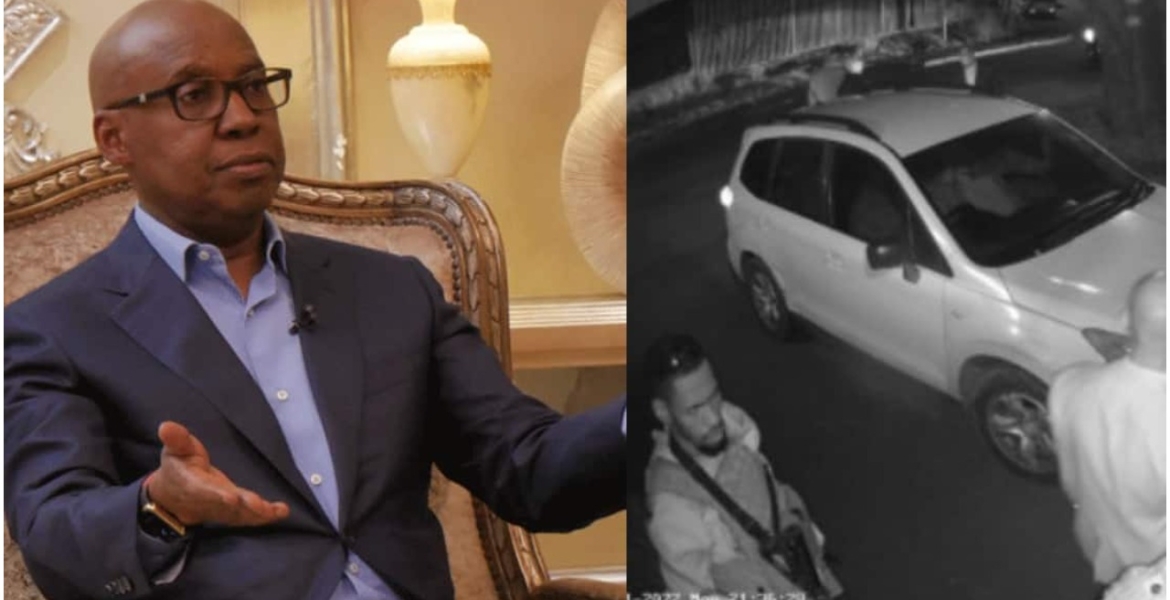 Businessman Jimi Wanjigi has blamed President Kenyatta and ODM leader Raila Odinga for Monday night's raid at his offices by armed officers. 
Wanjigi says the raid conducted by officers believed to be DCI detectives was politically instigated due to the remarks he made over the weekend, when he accused Odinga of dishonesty.
"I tend to believe that it has a lot to do with what I said over the weekend and maybe they have some information of the kind of campaign I intend to launch. But this weekend I was very clear about various personalities and it seems to be making some of my friends very uncomfortable," Wanjigi told Citizen Digital.
Wanjigi, who has declared intentions to run for the presidency in the forthcoming elections, accused President Kenyatta of violating the Constitution to silence political opponents.
"Why are they so uncomfortable with my candidature? Why...? Let them just come out and say it. Uhuru Kenyatta just come out and say it. And to imagine that my friend Raila Amolo Odinga whom I was almost killed for, is sitting with him (Uhuru) somewhere probably enjoying this spectacle is the saddest thing of all," he added.
"They tried this in 2017 and they failed. It is the same sought of games where they are trying to intimidate me. Some people are uncomfortable with my politics or with the way I speak. I speak nothing but the truth and I don't think there is anything wrong with speaking the truth."
The tycoon says the heavily armed officers stormed his Kwacha Group of Companies offices in Westlands at around 9:30 pm and demanded to personally see him.
"They got in, opened the gate and surrounded the compound. They were disguised from head to toe and were carrying assault rifles. They were telling two of my lawyers who had arrived that they want me to go to CID to write a statement. We don't know a statement for what," said Wanjigi.
Wanjigi has been at loggerheads with ODM insiders in the recent past over his perceived aggressive push to become the party's 2022 presidential flagbearer.