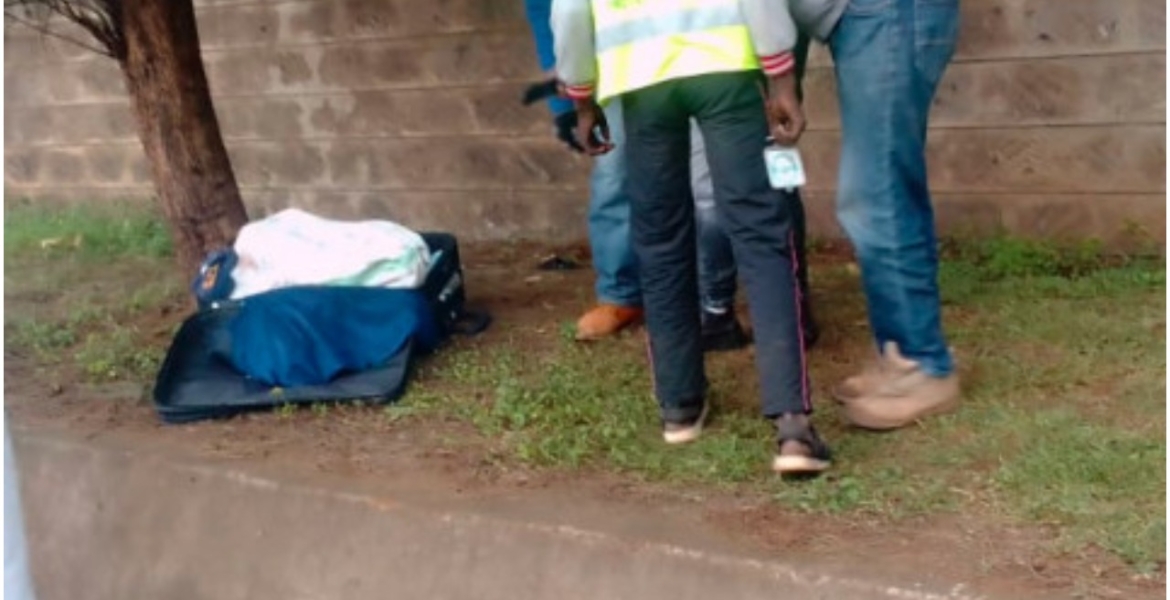 Police have launched investigations into the gruesome murder of a woman whose body was found dumped outside the elite GSU Recce squad camp in Ruiru, Kiambu County.
Juja Sub-County Police Commander Dorothy Migarusha says the lady believed to be in her early twenties was hacked to death.Her body had been stashed in a sack and put in a black suitcase with her hands tied from behind. 
"She had also been tied around the neck with a nylon rope. The body had a visible deep cut on the left breast," reads a police report on the incident.
The deceased's body had a written message suspected to be from the killers that read "bwana ya mtu ni sumu".
"She had ink writings on the chest, both palms and both thighs which read "Bwana ya mtu ni sumu," the police report adds.
It is suspected that the woman was killed elsewhere and her body dumped along the perimeter wall of the highly-guarded GSU Recce headquaters.
The body was discovered at around 5:30 pm by pedestrians, who alerted police. The body was moved to City Mortuary as investigations continue.